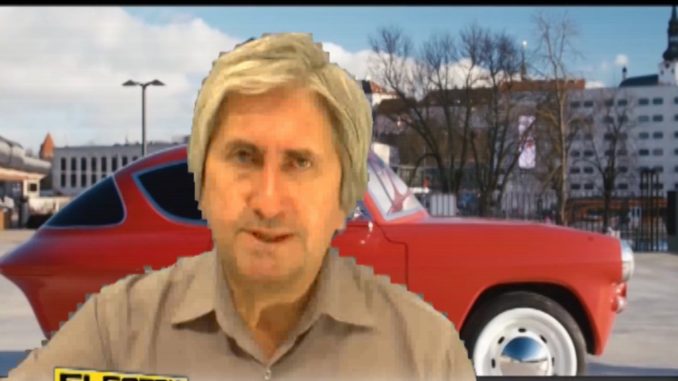 Nella puntata 18 di Electric Motor News si parla del progetto Nobe 100, del carhsaring a Barcellona con le Seat eMii, Smart ready to charge che sbarca a Roma e dal Berlino ePrix le interviste con Gildo Pastor e Danilo Caporale.
Dall'estonia il progetto Nobe 100
L'azienda estone Nobe ha lanciato ufficialmente il veicolo elettrico Nobe 100 insieme a un programma di crowdfunding per raccogliere poco più di 1 milione di dollari per costruire l'auto.
Servizio con la voce di Lilia Marcucci.
Casharing a Barcellona con la Seat Mii elettrica
Seat da il via al progetto pilota di car sharing che impiegherà una flotta di auto elettriche Seat eMii messe a disposizione di mille lavoratori del Seat Metropolis:Lab e del Pier 01 Barcelona Tech City che attraverso un'app potranno prenotare l'auto e ricevere la chiave digitale.
Smart ready to charge a Roma
Smart in sinergia con Enel X offre ora l'innovativo servizio "ready to charge", che permette l'utente, attraverso un'App dedicata, di aggiungere ai vantaggi del trovare velocemente parcheggio la possibilità di ricaricare la propria Smart.
Gildo Pastor, la Venturi e la Formula E
In occasione del Berlin ePrix di Formula E, abbiamo intervistato il responsabile di Venturi Automobiles, l'azienda monegasca che dal 2000 ha iniziato a lavorare nel settore delle auto elettriche. Ecco cosa ha detto Gildo Pastor a Electric Motor News.
Università di Pisa e la Roborace
Quale è il collegamento tra l'Università di Pisa e la Roborace, il progetto per la macchine da competizione a guida autonoma fortemente voluto da Formula E? Danilo Caporale è il team manager che ha gareggiato a Berlino con la Roborace e nell'intervista racconta i particolari.
Intervista di Simone Rambaldi, riprese Daniele Drago.
Fine della puntata numero 18 dell'anno 2018 di Electric Motor News.