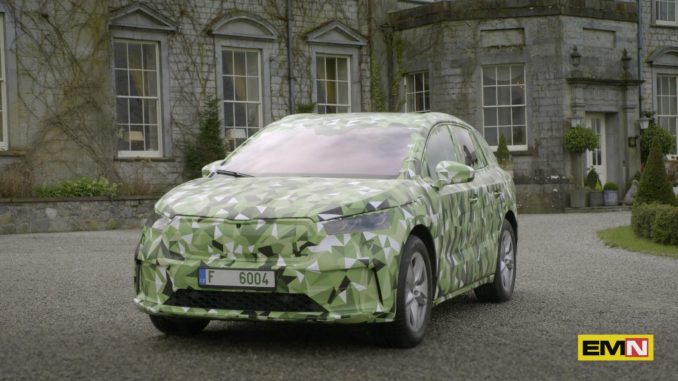 Nella 13esima puntata di Electric Motor News in TV, la tecnologia Mild-Hybrid di BMW, I proiettori LED Digital Matrix di Audi e Škoda ENYAQ elettrica.
Di seguito i servizi
La tecnologia BMW Mild Hybrid 48 Volt
La tecnologia BMW 48 Volt Mild Hybrid permette di ottimizzare il funzionamento a tutti i regimi e in tutte le condizioni dei motori di casa BMW. Questa tecnologia si inserisce nel contesto del continuo sviluppo tecnologico dei motori a combustione interna, con la conseguente riduzione del consumo di carburante e delle emissioni allo scarico. Parallelamente all'espansione della gamma BMW dei modelli ibridi plug-in, si stanno introducendo sul mercato veicoli dotati dell'innovativa tecnologia Mild Hybrid.
I proiettori LED Digital Matrix di Nuova Audi e-tron Sportback
Nuova Audi e-tron Sportback è la prima SUV coupé elettrica della storia Audi e la prima vettura di grande serie al mondo ad adottare i proiettori LED Digital Matrix. La luce laser Audi, riconoscibile dal marcatore blu, raddoppia il raggio d'azione degli abbaglianti rendendo concrete in qualsiasi frangente le condizioni ideali per l'occhio umano che analizza meglio le situazioni di contrasto e si affatica meno. Lo spot laser, attivo a partire da 70 km/h, garantisce sensibili vantaggi in termini di visibilità.
Servizio con la voce di Marco Cereda.
The story of light by Audi
At Audi, the story of the light is not only the story of improving things, but it's story of a create new and it's a story about lightness power, about energy efficiency, of making light adapter, dynamics and even tridimensional. Thanks to the visionary engineering. Roads of tomorrow will be illuminated by high resolution by a brilliant Audi technology that even comunicate with the sorroundings introducing the Digital Matrix Light.
In Italiano. La storia della luce secondo Audi
Per Audi, la storia della luce non è solo la storia del miglioramento delle cose, ma di una nuova storia sulla potenza della luce, sull'efficienza energetica, sulla realizzazione di adattatori, delle dinamiche e persino tridimensionali. Grazie all'ingegneria visionaria di Audi. La tecnologia Audi che comunica anche con i dintorni introduce la Digital Matrix Light.
La mobilità elettrica di Škoda parte da ENYAQ
Al via la strategia di elettrificazione Škoda con il modello ENYAQ iV, prima auto di serie sviluppato sulla piattaforma modulare elettrica MEB del Gruppo Volkswagen. Il nuovo SUV elettrico sarà prodotto nell'impianto di Mladá Boleslav in Repubblica Ceca e sarà il primo modello MEB a essere costruito in Europa fuori dalla Germania.