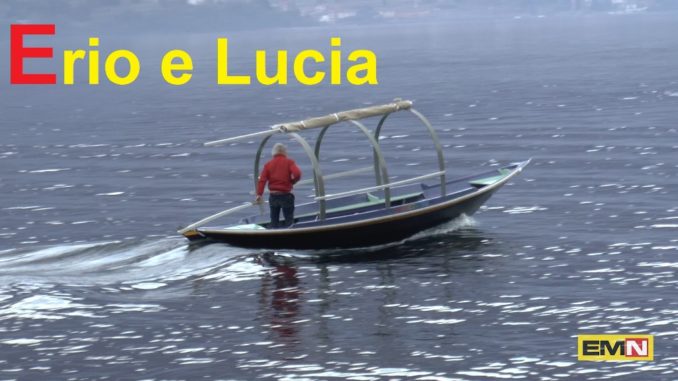 Nella prima puntata del 2021 di Electric Motor News servizi riguardo monopattini, vetture, veicoli commerciali e anche barche; tutto rigorosamente elettrico.
Monopattino elettrico by AC
Dopo il futuro elettrico di AC Cobra, l'auto sportiva classica dotata da un motore a benzina V8, ora la notizia è che AC si lancia nella proposta di un monopattino elettrico. Lo scooter TR560 ha una batteria agli ioni di litio da 24 volt con un caricabatterie integrato. La velocità massima è di 25 km/h, l'autonomia stimata è di 50 km e queste cifre possono essere ulteriormente migliorate selezionando una batteria optional di potenza superiore per soli 50 sterline.
Peugeot e-Expert Van of the Year 2021
Non bastassero i successi di critica di 208 e 2008, anche Nuovo Peugeot e-Expert ha ricevuto un importante premio: è stato eletto Van of the Year 2021. Ambito titolo che premia la strategia di elettrificazione del Marchio del Leone. A suo agio in ogni situazione di utilizzo e adatto a tutti gli impieghi professionali, e-Expert aggiunge alle doti di spazio, versatilità e tecnologie avanzate, la prerogativa della motorizzazione 100% elettrica che consente il libero accesso ai centri urbani.
Le news di gennaio 2021 di casa Opel
L'offerta Opel nel settore dei veicoli elettrici ed elettrificati spazia dalla piccola full electric Opel Corsa-e, al pionieristico Opel Mokka-e, a Vivaro-e e Zafira-e Life, fino a Grandland X Ibrido Plug-in, mentre arriva il Nuovo Opel Combo-e che unisce alla guida elettrica il massimo in fatto di versatilità, comfort e sicurezza. Al vertice della categoria, con 4,4 m3 di volume di carico e 800 kg di portata, è punto di riferimento anche in materia di sistemi di assistenza alla guida e di connettività.
Continua a gennaio l'elettrificazione di Citroën
Grande spazio alle elettriche Citroën nel mese di gennaio; con Nuove C4 e ë-C4 100% ëlectric, ë-Berlingo Van, ë-Jumpy ed ë-SpaceTourer che spiccano nel panorama di Citroën Italia.
Cantieri Matteri, i pionieri italiani delle barche elettriche
I Cantieri Matteri si trovano a Lezzeno, sul Lago di Como, ed Erio Matteri è un pioniere delle barche elettriche in Italia. Nella prima parte dell'intervista esclusiva di Electric Motor News, il titolare Erio Matteri racconta come nasce questa passione per le barche a zero emissioni e quale è il suo pensiero sul panorama attuale di queste barche.
Intervista di Marcelo Padin
Erio Matteri, il restauro dei Riva e la costruzione di barche elettriche
Nella seconda parte dell'intervista a Erio Matteri, titolare dei Cantieri Matteri di Lezzeno, parla del suo core business che è il restauro delle barche Riva d'epoca e delle problematiche e le cose che bisogna sapere per costruire da zero una barca elettrica.
Intervista di Marcelo Padin
La Lucia elettrica "by Matteri"
L'ultima creatura elettrica dei Cantieri Matteri è una Lucia elettrica che stanno provando e che è stata equipaggiata anche con due renne in occasione della passeggiata di Babbo Natale in Paese. Nella terza parte dell'intervista, Erio Matteri parla sia della Lucia elettrica ma anche delle problematiche del mercato attuale e del progetto per dotare l'azienda da pannelli solari e di una stazione di ricarica per veicoli elettrici.
Intervista di Marcelo Padin.
Problema del pioniere: c'è la barca ma non la normativa
Nell'ultima parte dell'intervista a Erio Matteri, titolare dei Cantieri Matteri di Lezzeno (CO), parla delle politiche ideali da seguire per il futuro sviluppo del mercato delle barche elettriche e racconta anche dei problemi di essere stati pionieri nel settore, quando è stata costruita una barca per il mercato austriaco ma non c'era ancora l'omologazione in Italia per le barche di questo tipo.
Intervista di Marcelo Padin.
Ida, il vaporino del 1905 tutto originale
Tra i gioielli che abbiamo trovato nei Cantieri Matteri c'è un vaporino del 1905 tutto originale, costruito in legno pregiato e ancora con il suo motore originale – a scoppio – ma Erio Matteri racconta che lo scafo è ideale per trasformarlo in elettrico data la sua forma.
Quattro anelli protagonisti del circo bianco
I campionati del mondo di Sci Alpino si svolgeranno a Cortina dal 7 al 21 febbraio e Audi ha rinnovato la partnership mettendo a disposizione una flotta elettrificata.
Per garantire la mobilità nel pieno rispetto della consapevolezza ambientale, Audi sarà presente con una flotta di 20 vetture elettrificate che comprendono, oltre alle ibride plug-in Audi A6 e Audi A7, le full electric Audi e-tron ed e-tron Sportback, anche in versione high performance S.
Servizio con la voce di Marco Cereda
Di seguito le anteprime fotografiche dei video…