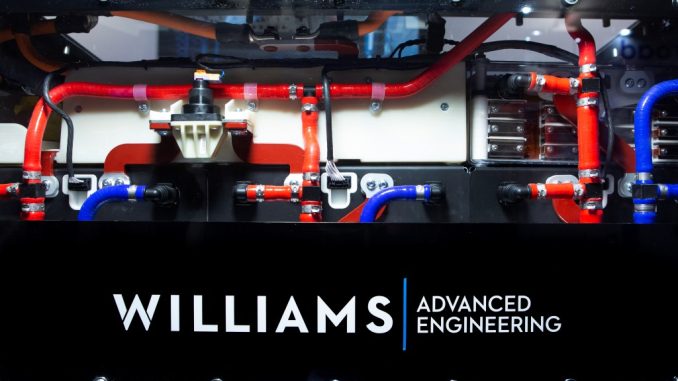 Williams Advanced Engineering (WAE) presenterà la sua tecnologia di batterie ad alte prestazioni leader del settore al The Battery Show Europe dal 28 al 30 giugno a Stoccarda.
I visitatori dello stand WAE nel padiglione 8, stand F50, avranno l'opportunità di esaminare un esempio dell'innovativo pacco batterie avanzato Adaptive Multi-Chem dell'azienda, insieme al prototipo di dimostratore Triumph Motorcycles TE-1.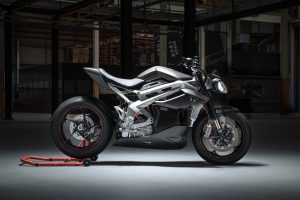 Combinando potenza ed energia in un unico sistema di batterie avanzato, Adaptive Multi-Chem stabilisce nuovi standard in termini di prestazioni ed efficienza, con il vantaggio di essere totalmente personalizzabile in base alle esigenze dei singoli clienti.
Sarà inoltre esposto il primo prototipo di motocicletta dimostrativa a emissioni zero di Triumph, il cui pacco batteria eroga una potenza di picco di 130 kW e una potenza continua di 90 kW, con una capacità di 15 kWh. Con l'equilibrio ottimale tra potenza ed energia, la batteria di TE-1 offre al motociclista l'accesso a una maggiore potenza elettrica più a lungo, indipendentemente dalla carica della batteria, e abbina un'accelerazione esaltante con un'autonomia eccezionale. Il sistema a 360 volt consente inoltre un tempo di ricarica rapida inferiore a 20 minuti (0-80%).
WAE ha sviluppato la tecnologia per supportare il prototipo dimostrativo TE-1, una collaborazione unica tra Triumph Motorcycles, Integral Powertrain Ltd e WMG presso l'Università di Warwick, finanziata dall'Office for Zero Emission Vehicles attraverso Innovate UK.
Inoltre, la splendida hypercar elettrica Deus Vayanne da 2200 cavalli, animata dalla collaborazione di WAE con Deus Automobiles e Italdesign, è in esposizione presso lo stand Deus Automobiles Hall 8, Stand D-30.
Questo progetto per il cliente dimostra la partnership leader del settore di WAE con ItalDesign, che vede WAE fornire una piattaforma EV composita altamente sofisticata e un gruppo propulsore, con ItalDesign che contribuisce al design della carrozzeria, ai sistemi di sicurezza e all'architettura elettrica.
La partnership offre un'offerta unica per le aziende automobilistiche affermate e le start-up che desiderano un veicolo elettrico di lusso ad alte prestazioni, senza dover spendere molti anni e miliardi di dollari per sviluppare uno skateboard EV proprietario e la tecnologia associata.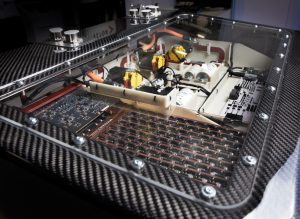 Il Battery Show Europe, che si terrà dal 28 al 30 giugno 2022 a Stoccarda, in Germania, è la più grande rassegna e conferenza sulla tecnologia delle batterie in Europa. Con oltre 480 fornitori presenti, The Battery Show Europe offre l'opportunità ideale per WAE di mostrare le sue soluzioni di mobilità a emissioni zero derivate dal motorsport.
Il primo giorno della conferenza, Tim Engstrom, WAE Manager – Advanced Battery Technologies, terrà anche la presentazione principale, "Esaminare il ruolo del Motorsport come piattaforma per accelerare la tecnologia delle batterie e perché è importante".
Dyrr Ardash, Head of Strategic Partnerships, WAE ha dichiarato:
Il Battery Show Europe è un evento ideale per WAE per mostrare la sua batteria ad alte prestazioni e la tecnologia della piattaforma EV. Mentre il mondo si elettrizza, gli sviluppi del motorsport fungono da trampolino di lancio per portare innovazione tecnica di livello mondiale per un futuro decarbonizzato e sostenibile. Il ruolo di WAE negli sport motoristici elettrici ha notevolmente accelerato lo sviluppo della batteria leggera e della tecnologia e-powertrain che possiamo offrire oggi ai nostri clienti. Continuiamo a trarre preziose lezioni dal nostro coinvolgimento nel motorsport che offrirà ulteriori vantaggi trasformativi agli utenti di veicoli elettrici in termini di potenza, prestazioni, efficienza e sostenibilità.
Fonte: Williams Advanced Engineering (WAE)