Polini Motori sceglie Cosmobike per presentare il nuovo motore elettrico Polini E-P3 per e-Bike
Fonte: Polini Motori
Verona, Italia. 31 Agosto 2016. Leader da oltre mezzo secolo nella produzione di parti speciali per scooter e minibike la Polini ha scelto la Fiera Cosmobike di Verona in programma dal 16 al 19 settembre per presentare in anteprima mondiale l'innovativo motore elettrico Polini E-P3.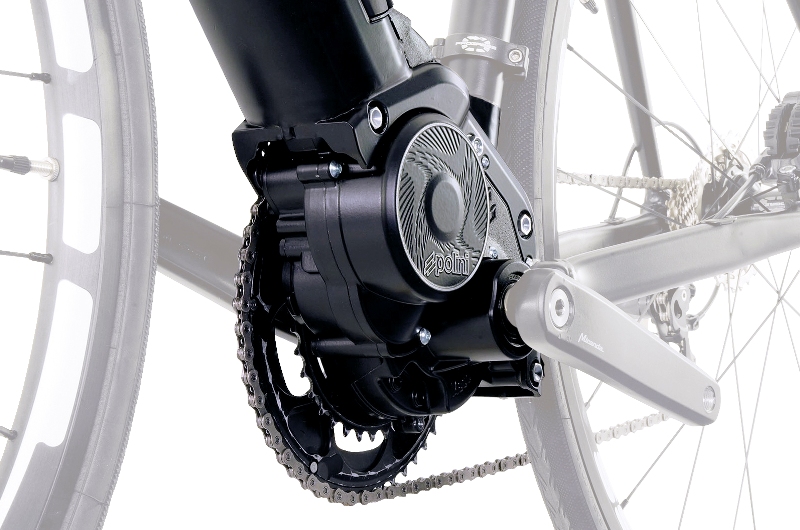 Polini E-P3 è la sintesi di un progetto interamente Made in Italy che si distingue sia per l'innovativo design, sia per le caratteristiche tecniche in grado di semplificare ed agevolare al massimo l'assemblaggio delle bici da parte dei costruttori.
Il Motore Polini E-P3 è caratterizzato dalle dimensioni molto compatte e ridotte con un peso inferiore rispetto ai motori disponibili attulamente sul mercato E-Bike.
Vi aspettiamo allo Stand Polini numero E3 Padiglione 9N per scoprire tutte le caratteristiche tecniche.
In English
New Polini electric motor for e-Bike
Polini chooses Cosmobike to present the new Polini E-P3 electric motor for e-Bike
Source: Polini Motori
Verona, Italia. 31st August 2016. Polini Motori, leader for more than half a century in the production of special parts for scooter and minibikes, has chosen Cosmobike exhibition in Verona – that will take place from September 16th to 19th – to present in world preview the innovative Polini E-P3 Electric motor.
Polini EP-3 is the synthesis of a 100% Made in Italy project that stands out both for a new design and technical features able to simplify and help the bicycle's assembling by the different manufactures.
Polini EP-3 motor is really compact and lighter compared to the engines now available for the E-bike market.
Come and visit Polini's booth at n Pavilion 9N- E3 to discover all the tecnica details of this new product.