• Whitlock diventa uno dei primi atleti del Team GB a vincere insieme alla sua medaglia d'oro la Nissan Leaf edizione oro
• Sir Chris Hoy annuncia che tutti gli ambasciatori di Nissan che vinceranno la medaglia d'oro a Rio vinceranno anche una Leaf serie speciale oro.
Fonte: Nissan UK
Rio de Janeiro, Brasile. 15 Agosto 2016. La sensazione della ginnastica Max Whitlock è diventato uno dei primi atleti del team GB ad essere premiato con una splendida Nissan Leaf 100% elettrica serie special oro in seguito al suo trionfo ed alla medaglia ottenuta ai Giochi Olimpici di Rio 2016 ieri.
L'ambasciatore Nissan ha fatto notizia in tutto il mondo quando ha preso due medaglie d'oro – cavallo  con maniglie maschile e corpo libero maschile – in ciò che è stato soprannominato 'Sensational Sunday'.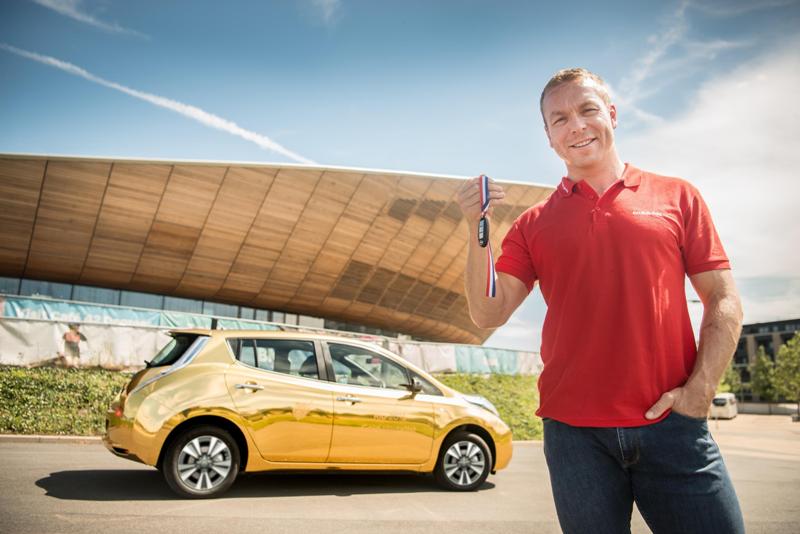 In riconoscimento del suo straordinario successo, Nissan ora lo premierà con le chiavi di una Leaf completamente avvolta in oro brillante – al suo ritorno in Gran Bretagna.
Gli atleti del Nissan Team GB e ParalympicsGB di ritorno da Rio con una medaglia d'oro saranno premiati con una Nissan Leaf oro, che la rende uno dei modelli in edizione limitata di Nissan più pregiati di sempre.
Nissan è il partner ufficiale automobilistico del Team GB e ParalympicsGB ed è stato deliziato dal successo dei suoi altri atleti concorrenti ambasciatori finora, tra cui il primo vincitore delal Gold Leaf – il vogatore George Nash, per la sua vittoria in quattro senza pesi – maschile.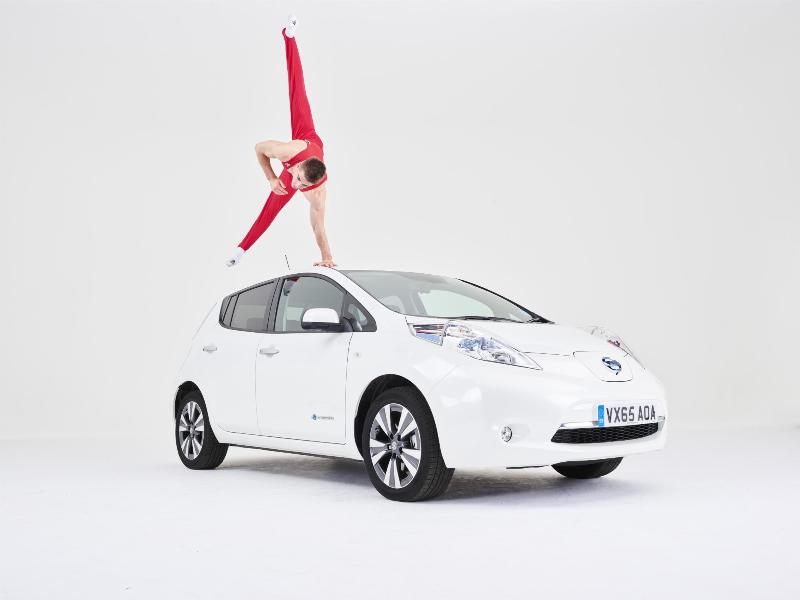 Chris Marsh, Direttore Marketing di Nissan Motor (GB), ha detto:
"Max è stato un ambasciatore di Nissan da quando abbiamo lanciato la nostra partnership con il Team GB e così molti di noi di Nissan hanno avuto il piacere di lavorare con lui e conoscerlo mentre si preparava per la notte sportive più importante della sua vita.

"Siamo tutti così orgogliosi di averlo associate a Nissan e lui è la persona perfetta per essere un destinatario di una delle nostre Leaf d'oro."
L'ambasciatore Nissan Sir Chris Hoy, ha lanciato la campagna Leaf oro annunciando che tutti gli atleti Nissan sponsorizzati che vincono una medaglia d'oro ai Giochi di Rio sarebbero ricompensati con una serie speciale avvolta d'oro della vettura completamente elettrica Nissan Leaf al loro ritorno da Rio. *
Una di queste Nissan Leaf avvolta in oro è in mostra presso la stazione di innovazione Nissan presso The 02. Per ulteriori informazioni potete visitare Nissan LEAF:
https://www.nissan.co.uk/vehicles/new-vehicles/leaf.html?&cid=psmMDDDEFej_dc|
* Una sola Nissan Leaf verrà consegnata all'atleta che avrà vinto la medaglia d'oro, indipendentemente dal numero di medaglie d'oro vinte.
In English
Nissan takes Whitlock celebrations to the Max with gold LEAF
Whitlock becomes one of the first Team GB athletes to win all-gold, all-electric Nissan LEAF
Sir Chris Hoy announces that all Nissan ambassadors who medal gold at Rio will win all-gold LEAF
Source: Nissan UK
Rio de Janeiro, Brazil. 15th August 2016. Gymnastics sensation Max Whitlock has become one of the first Team GB athletes to be presented with a stunning all-gold 100% electric Nissan LEAF following his medal triumph at the Rio 2016 Olympic Games yesterday.
The Nissan ambassador made headlines around the world when he took two gold medals – securing gold on the floor and pommel horse – on what has been dubbed 'Sensational Sunday'.
In recognition of his astonishing achievement, Nissan will now present him with the keys to a LEAF completely wrapped in brilliant bright gold – on his return to the UK.
Nissan Team GB and ParalympicsGB athletes returning from Rio with a gold medal will be presented with a gold Nissan LEAF, making it one of the most limited edition Nissan models ever.
Nissan is the official automotive partner of Team GB and ParalympicsGB and has been delighted by the success of its other competing ambassador athletes so far, including first gold LEAF winner – rower George Nash, for his win in the men's coxless-four.
Chris Marsh, Marketing Director at Nissan Motor (GB), said: "Max has been a Nissan ambassador since we first launched our partnership with Team GB and so many of us at Nissan have had the pleasure of working with him and getting to know him as he prepared for the biggest sporting night of his life.
"We are all so proud to have him associated with Nissan and he's the perfect person to be a recipient of one of our gold LEAFs."
Nissan ambassador Sir Chris Hoy, launched the Gold LEAF campaign announcing that all Nissan sponsored athletes who win a gold medal at the Rio Games would be rewarded with a special gold wrapped all-electric Nissan LEAF upon their return from Rio.*
One of the gold wrapped Nissan LEAFs is on display at the Nissan Innovation Station at The 02. For more information about the Nissan LEAF visit:
https://www.nissan.co.uk/vehicles/new-vehicles/leaf.html?&cid=psmMDDDEFej_dc|
* Only one Nissan LEAF will be gifted per Nissan gold medal winner, regardless of the number of gold medals won.
no images were found

.