Quando guidare elettrico diventa un piacere
1700 km in 5 giorni. Il viaggio è nel DNA di Tacita T-Race e questa volta la destinazione non è stata una meta esotica o il deserto marocchino, ma proprio Oxford in Inghilterra.
Fonte: Tacita
Pisa, Italia. 5 Agosto 2016. Il cliente Tacita è un uomo che ama il piacere della guida e così Mike Kirkham ha deciso di ritirare la sua nuova Tacita direttamente presso la nostra sede a Pisa. Dopo aver visitato lo stabilimento e l'immancabile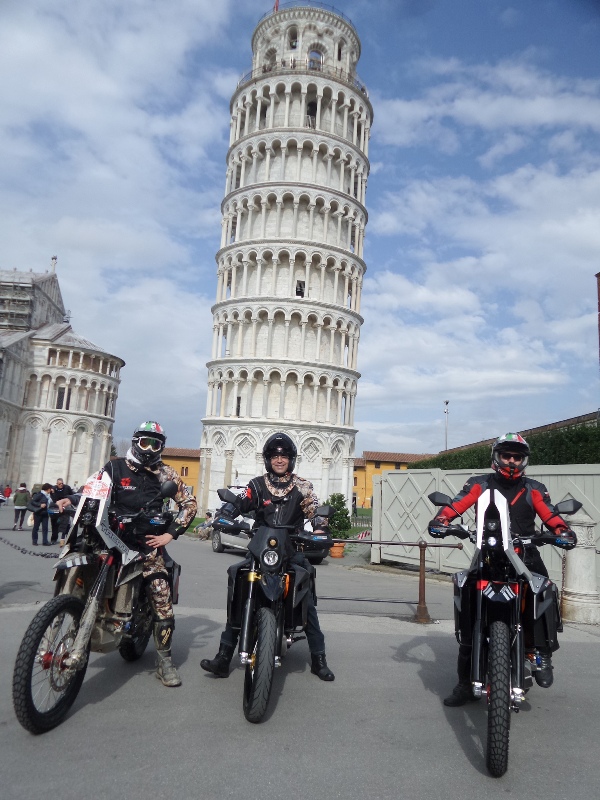 foto di rito davanti alla torre pendente, il nostro viaggio è iniziato. Da Pisa a Oxford abbiamo scelto un itinerario tutto su strade secondarie e tappe in luoghi storici ed evocativi, scenografici passi di montagna, ma è stato bello anche perdersi nei vicoli del porto antico di Genova, per le strade di Digione o il traffico di Londra.
Il viaggio è stato entusiasmante e confortevole anche sul piano tecnico.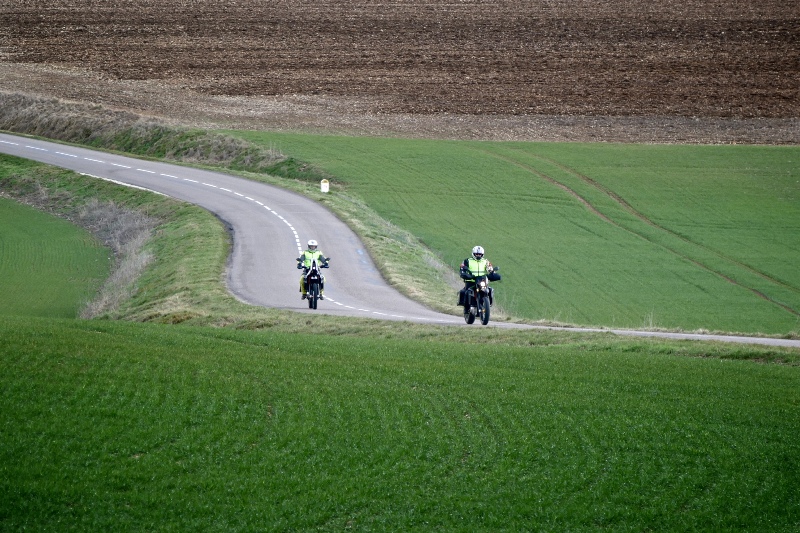 Le soste per il pranzo o per visite sono state occasioni di una ricarica utilizzando i nuovi caricabatteria on rack, perfetti per le comuni prese elettriche presenti ovunque. Due ore e un quarto la ricarica a 16 Ampere e durante la notte, in hotel, la ricarica lenta ed equilibrata a 10 Ampere.
Tacita T-Race Rally ha passato la prova. Mike Kirkham ha testato di persona il piacere di guida e l'eccellenza tecnica della moto ed è diventato il distributore ufficiale di Tacita in Inghilterra.
Da oggi Tacita parla inglese grazie a Electric and Vintage di Mike Kirkham.
Per maggiori informazioni: Electric and Vintage Old Rectory, Noke, Oxford, OX3 9TT. – mike@mike-kirkham.com
Le tappe
Da Pisa attraverso il Passo del Bracco abbiamo puntato verso Genova facendo sosta al Porto Antico. Abbiamo continuato poi per Torino con visita al Castello di Cavour a Santena prima di ammirare le splendide montagne del Sestriere e Bardonecchia.
Passata la cittadina alpina di Chambery in Savoia, l'abbazia di Cluny in Borgogna ci ha fatto fare un tuffo nel Medioevo. Puntando verso Nord, abbiamo risalito la Francia con soste a Beaune, Dijon, Troyes fino alla piana di Dunkerque, famosa per la battaglia che si svolse tra il 26 maggio ed il 3 giugno 1940 nella prima fase della seconda guerra mondale. Dopo aver attraversato la Manica, le tappe d'obbligo sono state Londra e Oxford.
In English
Traveling with Tacita T-Race
The pleasure to ride electric
1700 km in 5 days. The travel is part of the DNA of Tacita T-Race and this time the destination was not the desert or some exotic locations, but Oxford in England.
Source: Tacita
Pisa, Italy. 5th August 2016. The Tacita customer is a man who likes to travel and Mike Kirkham decided to collect his new Tacita T-Race Rally directly from the company headquarter in Pisa, Italy. After having visited the facilities and the worldwide known leaning Pisa Tower, our trip kicked off. From Pisa to Oxford we chose an itinerary of secondary roads and stops to visit historical places.
The travel was amazing from a natural, historical and artistic point of view and it was also comfortable. The breaks for lunch or to visit a castle or a church were perfect to charge the bike using the new "battery chargers on rack", suitable for any electric plugs. We could take advantage of a full charge at night in the hotel using the 2hours and 15 minutes charge at 16 ampere or the slower and balanced charge at 10 ampere.
Tacita T-Race Rally passed the exam with full marks! For Mike Kirkham, it was a perfect occasion to test the bike. He enjoyed the drivability and the performance of the T-Race Rally.
It is with great pleasure that we can announce that Mike Kirkham is the Tacita distributor for England. From today Tacita speaks English thanks to Electric and Vintage of Mike Kirkham.
For further information please contact: Electric and Vintage Old Rectory, Noke, Oxford, OX3 9TT. – mike@mike-kirkham.com phone +44(0)7712834583
The itinerary
The trip started from the Tacita headquarter in Pisa. First stop the leaning tower and then, through the Bracco Pass we head to Genoa for a visit to the old harbour. The trip continued to Turin and the Castle of Cavour in Santena before admiring the stunning view of the mountains in Sestriere and Bardonecchia.
The main stops in France were the Alpine town of Chambery in Savoy, the Abbey of Cluny in Borgogne, Beaune, Dijon, Troyes and the plain of Dunkerque, famous for the battle that took place between May 26 and June 3 (first phase of the second world war). Crossed the English Channel, London and Oxford were "a must" to visit before our final destination: the Electric and Vintage of Mike Kirkham in Noke, Oxford.
no images were found

.