Introduzione di un nuovo marchio mondiale di automobili: Lynk & Co sfida l'industria automobilistica convenzionale
Fonte: Lynk & Co
Berlino, Germania, 20 ottobre 2016. Oggi Geely Auto Group lancia Lynk & Co, un nuovo marchio automobilistico globale con l'ambizione di sfidare le convenzioni dell'industria automobilistica.
Progettato e costruito in Svezia e nato in modo digitale, Lynk & Co introduce un nuovo modello di business, un'API aperta, servizi personalizzati, possibilità di condivisione e il primo store dedicato alle auto. La prima vettura della gamma è la 01, un SUV audace e tecnologico, costruito sul Modular Architecture Compact (CMA).
"Il nostro settore è stato caratterizzato da decenni dal design, la progettazione e l'ingegneria raffinati – ma non tanto nel modello di distribuzione e della proprietà. I valori e le preferenze dei nostri clienti si sono evoluti in modo drammatico. E' tempo per noi di fare un passo verso il futuro e reinventare il modello di diventare una soluzione completa per la mobilità e lo stile di vita.

Questo è Lynk & Co – l'introduzione di una gamma premium, lo stato dell'arte dell'auto – il più accessibile come fasce di prezzo, impegnativo e ridisegnando ogni anello della catena. Il nostro obiettivo è quello di arricchire e semplificare la proprietà dell'auto ridefinendo il modo in cui vengono acquistati, collegati, mantenuti ed utilizzati dal proprietario" –  ha detto Alain Visser, Vice Presidente Senior della Lynk & Co.
La Lynk & Co 01 sarà seguita dai modelli 02, 03 e così via, come una gamma completa – che riflette l'idea del marchio di semplificare e sfidare in modo impegnativo le convenzioni del settore, fino a modellare i nomi.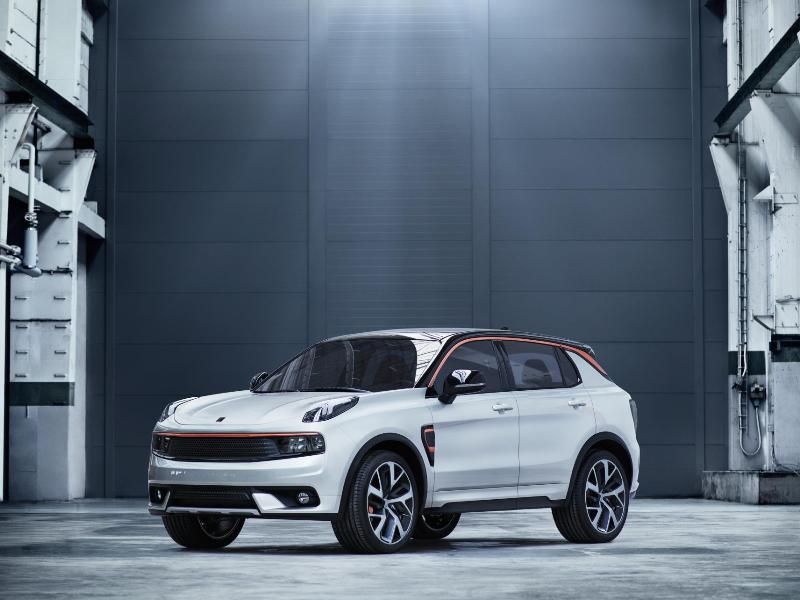 La vettura 01 è caratterizzata da una forte personalità nel suo design, catturando entrambi i suoi geni europei e cinesi, e le ultime tecnologie – il cuore di cui è uno stato 'sempre connessi', e l'interfaccia di programmazione aperta delle applicazioni (API).
Il marchio Lynk & Co e 01 sono stati sviluppati per soddisfare le esigenze e le preferenze della nuova generazione globale e connessa di consumatori. Il suo habitat naturale è la mega-città e questi luoghi frenetici e culturalmente diversi hanno fornito molta ispirazione.
Linguaggio del Global Design
Geely Design Sweden, parte di Geely Global Design – guidato dal vice presidente esecutivo di Design per Geely Auto Group – Peter Horbury, ha sviluppato la filosofia progettuale ed il modulo del linguaggio per Lynk & Co con il supporto di studi a Shanghai, Barcellona e Los Angeles.
"Il riassunto di disegno per Lynk & Co è semplice: le auto devono essere fuori dalla folla e fare appello ad un pubblico veramente globale. Da lontano, abbiamo un approccio di progettazione europea. Avvicinandosi si vede sempre di più il dettaglio, come ad esempio le luci articolate, e il tipo di grano sugli interni in pelle. Un forte griglia ampia completa il 'volto' distintivo della vettura. Abbiamo voluto riconoscere che i nostri utenti sono molto esperti di tecnologia – uno smartphone è una parte integrante della loro vita e il nostro design degli interni che riflette e si sente familiare nel contesto delle nuove tecnologie" – ha dichiarato Andreas Nilsson, responsabile del Geely Design Sweden
Compact Modular Architecture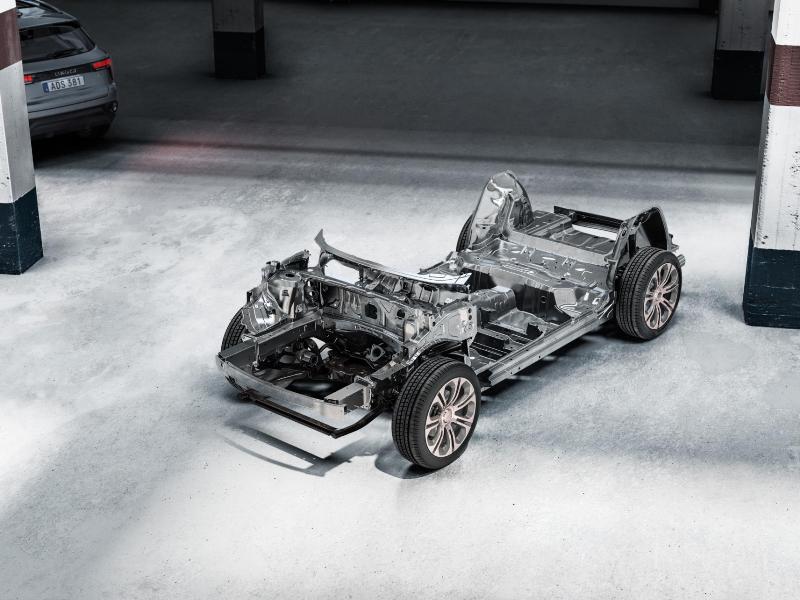 L'ingegneria e la tecnologia per la nuova gamma è stata sviluppata sotto CEVT (China Euro Technology Vehicle), il centro ricerca e innovazione condiviso tra Geely e Volvo.
Il nuovo Lynk & Co, e ciascuna della prossima gamma di auto della Lynk & Co, saranno basati sulla CMA (Compact Modular Architecture) – un'architettura modulare avanzata in grado di ospitare molti stili di carrozzeria e dimensioni – che è alla base anche della nuova gamma di auto compatte Volvo e molti prossimi modelli Geely.
"Abbiamo ingegneri con decenni di esperienza in alcuni dei migliori produttori di automobili di tutto il mondo impiegati nello sviluppo della nuova gamma di modelli Lynk & Co. Una stretta collaborazione con Geely e Volvo ed anni di intensi test digitali e fisici hanno dato risultati davvero eccezionali. L'architettura e la gamma di propulsori che abbiamo sviluppato sono state-of-the-art, aiutandoci a produrre veicoli che sono robusti, leggeri, efficienti, divertenti da guidare e pieni di tecnologia" ha affermato Mats Fägerhag, CEO di CEVT.
Così come le sue dimensioni, CMA è anche totalmente modulare, in grado di accogliere un'ampia gamma di differenti propulsori, impianti elettrici, sistemi di sicurezza passiva e attiva e tecnologie. Grazie alla messa a fuoco di CEVT sulla simulazione digitale, l'architettura è stata sviluppata con qualità avanzata e molto più veloce di strutture automobilistiche convenzionali.
Sempre connesso
Il nucleo e il cuore del marchio Lynk & Co è la connettività. I clienti troveranno una gamma di tecnologie connesse in offerta insieme ai veicoli, il tutto volto a rendere la vita più facile. Tutte le vetture saranno disponibili con dei grandi sistemi touchscreen e telematici centrali che sono sempre connessi a internet con la propria nuvola della vettura.
La vettura ha un pulsante di condivisione, permettendo al proprietario di fornire altri l'accesso al veicolo tramite una chiave digitale condivisibile. Tramite Lynk & Co controlla, monitora e condivide la loro auto da uno smartphone – o direttamente dalla macchina.
Mentre altre marche di auto stanno subendo una trasformazione digitale, Lynk & Co nasce digitale. La mancanza di sistemi legacy e la capacità di costruire soluzioni in the cloud ci permettono di discostarci dal vecchio modello di vendite di auto e di servizio per portare il cliente senza soluzione di continuità attraverso una piattaforma omnichannel, con l'interazione intuitiva ad ogni touchpoint – dalla ricerca all'acquisto fino alla possessione, la condivisione, la manutenzione e la ri-vendita" – ha aggiunto David Green, Direttore Digital Officer di Lynk & Co.
Piattaforma Open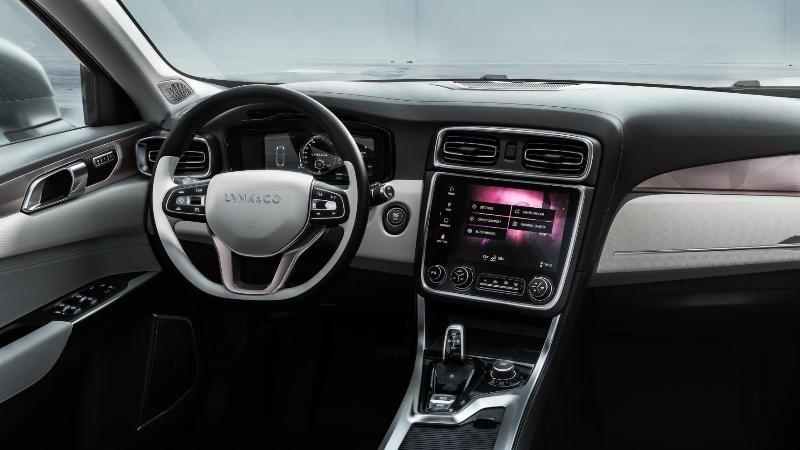 Lynk & Co enuncia fin dall'inizio di essere aperti all'innovazione e si propone di essere la prima organizzazione al mondo a sfruttare una piattaforma commerciale completa, per portare applicazioni e servizi innovativi per il cliente. Lavorando con Microsoft e Alibaba per esplorare una nuova infrastruttura digitale del cliente per l'industria automobilistica, Lynk & Co offrirà un nuovo ordinamento digitale, approvvigionamento, sistemi di vendita e CRM e applicazioni personalizzate per l'interazione con l'utente. Ericsson e Lynk & Co hanno unito le forze per creare l'ultima nuvola di connettività nel settore auto. La piattaforma digitale sarà caratterizzata da una API aperta per gli sviluppatori di terze parti, che fornirà infinite opportunità per personalizzare, arricchire e ampliare l'esperienza.
Rinomata sicurezza svedese
La nuova Lynk & Co 01 e tutti i modelli futuri saranno all'avanguardia del settore in termini di sicurezza dei veicoli. Un team di sicurezza di grande esperienza, avvalendosi dell'esperienza e l'eredità del Safety Centre di Volvo, ha sviluppato CMA, i sistemi di struttura e di sicurezza dei veicoli.
Usando una struttura frontale altamente avanzata, con motori compatti e un sostegno a tre gambe, la quantità di energia d'urto assorbita in modo controllato attraverso le travi laterali e le strutture di incidente è massimizzata.
Tutti i modelli Lynk & Co sono stati sviluppati per soddisfare i più recenti punteggi massimi di valutazioni di sicurezza di pubblico dominio per la Cina, l'Europa e glki Stati Uniti.
Così come tutte le sue caratteristiche di sicurezza passiva, la Lynk & Co 01 sarà caratterizzata da Forward Collision Warning (FCW) e frenata di emergenza autonoma (AEB), Pedestrian Detection con frenata automatica di emergenza, l'Adaptive Cruise Control (ACC), Blind Spot Detection (BSD) e Lane Departure Warning (LDW), per citarne solo alcuni dei suoi sistemi di sicurezza attiva.
Propulsori – elettrificazione per tutti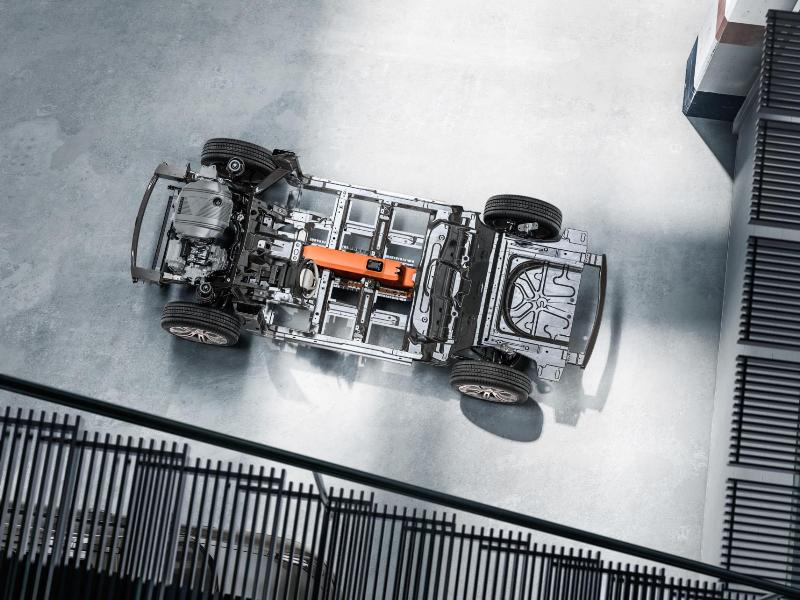 La gamma Lynk & Co, a cominciare dalla Lynk & Co 01 sarà disponibile con una gamma di propulsori ultra-efficienti.
I motori consentiranno figure di economia di carburante e prestazioni tra le migliori nella loro classe. Contribuendo a migliorare il risparmio di carburante ed a ridurre ulteriormente le emissioni è uno stato-of-the-art di una cambio a sette marce a doppia frizione (DCT) sviluppato da CEVT, che sarà disponibile in tutta la gamma, a fianco di un cambio manuale. Tutti i modelli offriranno propulsori elettrificati.
Esperienza di guida Premium
Sviluppato da team di grande esperienza esperto di ingegneria sia in Europa che in Cina, il Lynk & Co 01 è stato ottimizzato per soddisfare i gusti globali con parametri di riferimento stabiliti contro i SUV premium e popolari compatti del mondo. CMA è estremamente rigida e la carrozzeria è stata progettata da zero per ridurre al minimo i livelli di rumore e le vibrazioni in cabina.
Un nuovo modello di business
Mentre l'industria tradizionale si basa pesantemente su un modello di gestione commerciale, Lynk & Co potrà interagire direttamente con i propri clienti. Le automobili Lynk & Co saranno vendute online o nei negozi di proprietà ed i punti vendita strategici, con prezzi fissi e trasparenti. Le auto saranno consegnate, e prese in servizio, direttamente alla porta del consumatore. Verranno offerte nuove soluzioni per l'uso e l'accesso all'automobile – dalla proprietà tradizionale alla sottoscrizione di un leasing fino alla condivisione.
Con tradizionali costi di distribuzione in genere nella regione del 25 per cento del prezzo di una vettura, Lynk & Co ha pensato ad un modello di business efficiente con un risparmio significativo, che si riflette nei prezzi altamente competitivi.
"All inclusive" ma personalizzato
Lynk & Co ha abbandonato il concetto tradizionale dei magri modelli base ed i lunghi elenchi di opzioni che creano infinite configurazioni e le spese di produzione. Ispirato dai settori della moda e della tecnologia, Lynk & Co ha sostituito "i livelli di allestimento e le liste optional" con una semplice selezione di collezioni, a prezzo fisso completamente attrezzate a tema per soddisfare le preferenze dei clienti.
Lynk & Co è progettata e costruita in Svezia per il mercato globale. Essa sarà in vendita in Cina nel 2017, seguita da Europa e Stati Uniti
* Nota
CMA (Compact Modular Architecture) è una nuova architettura vettura sviluppata per Lynk & Co e per i futuri modelli compatti Volvo e Geely da CEVT (China Technology Euro veicolo AB) la tecnologia è al centro di sviluppo del gruppo Geely, che si trova a Göteborg, in Svezia.
A proposito di Lynk & Co
Lynk & Co è il nuovo marchio di auto globale ad affrontare le esigenze e le preferenze di una generazione globale collegata e le impegnative convenzioni del settore auto. I suoi prodotti sono progettati e costruiti in Svezia e saranno venduti a livello globale, a partire dal modello 01 in Cina nel 2017 seguita da Europa e dagli Stati Uniti.
Lynk & Co è un marchio Geely Auto Group, una consociata di Zhejiang Geely Holding Group – proprietario di Volvo Cars e London Taxi Company. Auto Group Geely è uno dei più grandi produttori di automobili della Cina.
In English
Lynk & Co: Challenging auto industry conventions
Introducing a new global car brand: Lynk & Co: Challenging auto industry conventions
Source: Lynk & Co
Berlin, Germany, 20th October 2016 – Today Geely Auto Group launches LYNK & CO, a new global car brand with the ambition to challenge the conventions of the automobile industry. Designed and engineered in Sweden and born digital, LYNK & CO introduces a new business model, an open API, personalized services, sharing possibilities and the first dedicated app store for cars. The first car in the range is the 01, a bold and
tech-laden SUV, built on the Compact Modular Architecture (CMA).
"Our industry has been refining design and engineering successfully for decades – but not so much the distribution and ownership model.  Our customers' values and preferences have evolved dramatically. It is time for us to step into the future and reinvent the model to become a comprehensive solution for mobility and lifestyle.

This is LYNK & CO – introducing a premium, state-of-the-art range of cars – at the most accessible of price points, challenging and redesigning every link in the chain. Our aim is to enrich and simplify car ownership by redefining how they are bought, owned, connected, serviced and used", said Alain Visser, Senior Vice President of LYNK & C
The LYNK & CO 01 will be followed by 02, 03 and so forth as a full range – reflecting the brand's idea of simplifying and challenging industry conventions, right down to model names.
The 01 is characterized by a strong personality in its design, capturing both its European and Chinese genes, and the latest technology – the heart of which is an 'always connected' state, and open application programming interface (API).
The LYNK & CO brand and the 01 have been developed to address the needs and preferences of the new global and connected generation of consumers. Its natural habitat is the mega-city and these frantic and culturally diverse places have provided much inspiration.
Global Design Language
Geely Design Sweden, part of Geely Design Global – led by Executive Vice President of Design for Geely Auto Group – Peter Horbury, has developed the design philosophy and form language for LYNK & CO with support from studios in Shanghai, Barcelona and Los Angeles.
"The design brief for LYNK & CO was simple: the cars should stand out from the crowd and appeal to a truly global audience. From a distance, we have a European design approach.  Get closer, and you see more and more detail, such as the intricate lights, and the type of grain on the interior leather.  A strong wide grille completes the distinctive 'face' of the car. We wanted to acknowledge that our users are extremely tech-savvy – a smartphone is an integral part of their lives and our interior design reflects that and feels familiar in the context of new technology" said Andreas Nilsson, Head of Geely Design Sweden
Compact Modular Architecture
Engineering and technology for the new range has been developed under CEVT (China Euro Vehicle Technology), the shared Geely and Volvo research and innovation center.
The new LYNK & CO 01, and each of the forthcoming line-up of LYNK & CO cars, will be based on the CMA (Compact Modular Architecture) – an advanced modular architecture capable of accommodating many body styles and sizes – which also underpins Volvo's new compact car range and many upcoming Geely models.
"We have engineers with decades of experience at some of the world's best car manufacturers developing the new range of LYNK & CO models.  A close working relationship with Geely and Volvo, and years of intense digital and physical testing have delivered really outstanding results. The architecture and the range of powertrains we have developed are state-of-the-art, helping us produce vehicles that are strong, lightweight, efficient, fun to drive and packed full of technology" affirmed Mats Fägerhag, CEO of CEVT
As well as its dimensions, CMA is also wholly modular, able to accommodate a wide range of different powertrains, electrical systems, passive and active safety systems and technologies. Thanks to CEVT's focus on digital simulation, the architecture has been developed with advanced quality and far quicker than conventional automotive structures.
Always connected
The core and heart of the LYNK & CO brand is connectivity. Customers will find a range of connected technologies on offer in the vehicles, all aimed at making life easier. All cars will come with a large central touchscreen and telematics systems that are always connected to the internet and the car's own cloud.
The car has a share button, enabling the owner to provide others with access to the vehicle via a shareable digital key. Via the LYNK & CO app they control, monitor and share their car from a smartphone – or directly from the car.
"While other car brands are undergoing a digital transformation, LYNK & CO is born digital. The lack of legacy systems and the ability to build solutions in the cloud enable us to depart from the old model of car sales and service to bring the customer seamlessly through an omnichannel platform, with intuitive interaction at every touchpoint – from researching and purchase and all the way through to owning, sharing, servicing and re-selling" – added David Green, Chief Digital Officer of LYNK & CO
Open platform
LYNK & CO sets out from the start to be open to outside innovation and aims to be the first organisation in the world to leverage a complete commercial platform, to bring innovative applications and services to the customer. Working with Microsoft and Alibaba to explore a whole new digital customer infrastructure for the car industry, LYNK & CO will offer new digital ordering, supply, sales and CRM systems and custom applications for user interaction. Ericsson and LYNK & CO have teamed up to create the latest car connectivity cloud. The digital platform will feature an API open to third party developers, which will provide endless opportunities to personalize, enrich and expand the experience.
Renowned Swedish safety
The new LYNK & CO 01 and all future models will perform at the cutting edge of the sector in terms of vehicle safety. A very experienced safety team, drawing on expertise and legacy from the Volvo Safety Centre, has developed CMA, the vehicle structure and safety systems.
Using a highly advanced front structure, featuring compact engines and a three-legged support arrangement, the amount of crash energy absorbed in a controlled way through the side beams and crash structures is maximized.
All LYNK & CO models are developed to meet the latest top rating for China, European and US public domain safety ratings.
As well as all its passive safety features, the LYNK & CO 01 will feature Forward Collision Warning (FCW) and Autonomous Emergency Brake (AEB), Pedestrian Detection with automatic emergency braking, Adaptive Cruise Control (ACC), Blind Spot Detection (BSD) and Lane Departure Warning (LDW) to name just some of its active safety systems.
Powertrains – electrification for all
The LYNK & CO range, beginning with the LYNK & CO 01 will be available with a range of ultra-efficient powertrains.
The engines will allow for fuel economy figures and performance among the best in their class. Helping to improve fuel economy and reduce emissions further is a state-of-the-art seven-speed double-clutch transmission (DCT) developed by CEVT, which will be available across the line-up, alongside a manual gearbox. All models will offer electrified powertrains.
Premium driving experience
Developed by highly experienced expert engineering teams both in Europe and China, the LYNK & CO 01 has been optimized to suit global tastes with benchmarks set against the premium and popular compact SUVs of the world. CMA is extremely stiff and the body has been designed from the ground up to minimize noise and vibration levels in the cabin.
A new business model
While the industry traditionally relies heavily on a dealership model, LYNK & CO will interact directly with its customers.  LYNK & CO cars will be sold online or in owned stores in strategic retail locations, with fixed and transparent prices. Cars will be delivered, and picked up for service, directly at the door of the consumer. New solutions for car usage and access will be offered – from traditional ownership and leasing to subscription and sharing-membership.
With traditional distribution costs typically in the region of 25 percent of the price of a car, LYNK & CO's efficient business model will deliver significant savings, reflected in highly competitive pricing.
All inclusive but personalized
LYNK & CO has abandoned the traditional concept of meager base models and long option lists that create infinite build configurations and costs in manufacturing. Inspired by the fashion and technology sectors, LYNK & CO has replaced "trim levels and option lists" with a simple selection of fully equipped, fixed-price collections themed to meet customer preferences.
LYNK & CO is designed and engineered in Sweden for the global market. It will go on sale in China in 2017, followed by Europe and the U.S.
*Notes:
CMA (Compact Modular Architecture) is a new car architecture developed for LYNK & CO and future compact Volvo and Geely models by CEVT (China Euro Vehicle Technology AB) the technology development center of the Geely Group, located in Gothenburg, Sweden.
About LYNK & CO
LYNK & CO is the new global car brand addressing the needs and preferences of a global connected generation and challenging car industry conventions. Its products are designed and engineered in Sweden and will be sold globally, starting with the 01 in China in 2017 followed by Europe and the U.S.
LYNK & CO is a brand from Geely Auto Group, a subsidiary of Zhejiang Geely Holding Group – the owner of Volvo Cars and London Taxi Company.  Geely Auto Group is one of China's largest car manufacturers.
no images were found