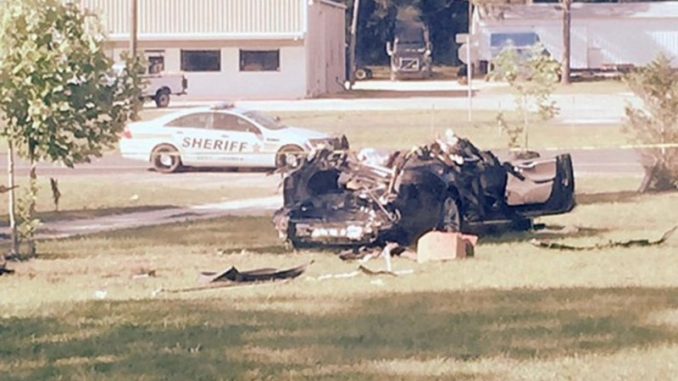 Pubblicate le linee guida USA per auto autonome
Fonte: Zeus News
17 Settembre 2017. Insieme al rapporto del Dipartimento dei Trasporti USA è arrivato anche il rapporto sul tristemente famoso primo incidente mortale di guida "autonoma" avvenuto in Florida a maggio del 2016, nel quale Joshua Brown, conducente di una Tesla, ha perso la vita quando un autoarticolato ha attraversato la superstrada sulla quale Brown procedeva a 136 km/h e gli ha letteralmente bloccato la strada mentre stava usando le funzioni assistite di mantenimento di corsia (Autosteer) e di controllo della velocità (Traffic Aware Cruise Control). L'auto è passata sotto l'automezzo, che ne ha tranciato il tetto, uccidendo sul colpo il conducente.
All'epoca erano circolate voci di ogni genere ed era stata messa in dubbio la reale efficacia dei sistemi di guida assistita che non avevano "visto" l'intera fiancata di un autoarticolato e non erano intervenuti nemmeno per tentare una frenata disperata.
Ma la sintesi del rapporto del National Transportation Safety Board (NTSB) chiarisce che i sistemi di bordo hanno agito correttamente nei limiti delle loro capacità: non potevano rilevare l'ostacolo e quindi non sono intervenuti.
Cito: "Tesla's automated vehicle control system was not designed to, and did not, identify the truck crossing the car's path or recognize the impending crash; consequently, the Autopilot system did not reduce the car's velocity, the forward collision warning system did not provide an alert, and the automatic emergency braking did not activate".

Il rapporto nota anche che "le abitudini di utilizzo, da parte del conducente della Tesla, del sistema Autopilot indicano un eccesso di affidamento all'automazione e una mancanza di comprensione dei limiti del sistema" ("The Tesla driver's pattern of use of the Autopilot system indicated an over-reliance on the automation and a lack of understanding of the system limitations.").

Brown aveva toccato il volante solo per 25 secondi negli ultimi 37 minuti e la visibilità del luogo dell'incidente gli avrebbe consentito di intervenire manualmente se fosse stato normalmente attento ("There was sufficient sight distance to afford time for either the truck driver or the car driver to have acted to prevent the crash"), ma non ha neanche toccato il pedale del freno: lo sappiamo dalla telemetria dettagliata che caratterizza queste automobili e che si sta rivelando estremamente preziosa nella ricostruzione della dinamica di questo genere di eventi.
La colpa è sia del guidatore, sia del sistema di assistenza (nel modo in cui dialoga con il conducente). insomma:
"Se i sistemi di controllo automatico dei veicoli non limitano automaticamente il proprio funzionamento alle condizioni per le quali sono stati progettati e sono adeguati, rimane il rischio di abuso da parte del conducente… Il modo in cui il sistema 'Autopilot' di Tesla monitorava e rispondeva all'interazione del conducente con il volante non era un metodo efficiente di garantire il coinvolgimento del conducente" ("If automated vehicle control systems do not automatically restrict their own operation to conditions for which they were designed and are appropriate, the risk of driver misuse remains… The way in which the Tesla "Autopilot" system monitored and responded to the driver's interaction with the steering wheel was not an effective method of ensuring driver engagement.").
Tesla ha successivamente modificato le regole di interazione fra utente e auto.
C'è anche una dichiarazione dei genitori della vittima:
"Abbiamo sentito dire tante volte che l'auto ha ucciso nostro figlio". Semplicemente non è così. C'è stata una breve finestra di tempo in cui né Joshua né le funzioni della Tesla hanno notato il camion che voltava a sinistra davanti all'auto. La gente muore ogni giorno in incidenti d'auto. Molti di questi incidenti sono causati dalla mancanza di attenzione o dall'incapacità di vedere il pericolo. Joshua credeva, e la nostra famiglia continua a credere, che la nuova tecnologia che sta entrando nelle auto e il passaggio alla guida autonoma abbiano già salvato molte vite. Il cambiamento comporta sempre dei rischi, e una tolleranza zero per le morti fermerebbe completamente l'innovazione e i miglioramenti".
Parole davvero coraggiose.
Fonti aggiuntive: Electrek, Teslarati, Electrek.
no images were found