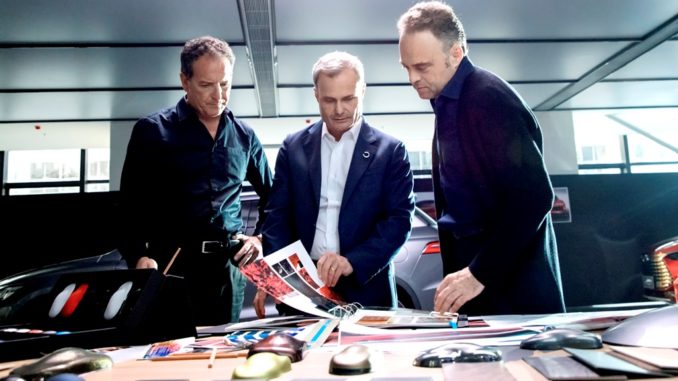 Lo scorso 25 giugno, BYD ha firmato un "nuovo punto di partenza" per il suo design interno annunciando il lancio del nuovissimo Global Design Center a Shenzhen.
Sotto il mantra di "Design with Passion", BYD sta audacemente accelerando l'esplorazione e l'affermazione della teoria e della filosofia del design nell'era della mobilità elettrificata e intelligente.
Il Design Center, che sarà responsabile della progettazione di automobili, trasporti ferroviari e altre opzioni di trasporto, può ospitare 300 progettisti e 100 membri dello staff di progettazione esterna. L'edificio avrà anche un design "Black Crystal" e coprirà 12.600 metri quadrati, un'area pari a quasi due campi da calcio a grandezza naturale.

Gli interni del centro design creano un ambiente di lavoro "aperto, comunicativo e creativo", in cui i progettisti avranno una percezione in tempo reale del progresso della produzione del modello. Il centro di progettazione raccoglie gli strumenti di progettazione più all'avanguardia del settore, come l'attrezzatura di lavorazione a cinque assi italiana, che ha una precisione di elaborazione di 0,025 mm e può completare un modello in argilla 1: 1 in circa 5 giorni lavorativi, oltre all'argilla tedesca – gli strumenti che possono ridurre il precedente periodo di modifica del design di 1-2 settimane a "meno di 24 ore". Presenta inoltre la tenda gigante a LED con micro-spaziatura da 1,2 mm leader del settore, che consente di ottenere un contrasto 1: 1 tra due auto, per creare un'esperienza di visione VR altamente immersiva. Una singola area di modello in argilla di oltre 6.000 metri quadrati aiuta i progettisti a rivedere i nuovi modelli di auto a diverse distanze, altezze e angoli, consentendo alle auto di produzione finale di riflettere più da vicino la bellezza del design.
La tecnologia è la forza di BYD, e il design diventerà la forza morbida della società – ha dichiarato Wang Chuanfu, presidente di BYD. Sia la tecnologia che il design devono essere afferrati con fermezza, per trasformare i prodotti BYD dall'essere esclusivamente alimentati dalla "tecnologia" per sfruttare la potenza combinata di "tecnologia + design".
Il Design Center ospiterà tre esperti di design di fama internazionale, che porteranno la loro straordinaria ricchezza di esperienza ed eccellenza creativa per creare la prossima generazione di veicoli BYD. Tra questi, il direttore del design globale BYD, Wolfgang Egger, che ha lavorato a numerosi modelli pluripremiati come direttore del design per le case automobilistiche di lusso italiane e tedesche. Inoltre, il direttore del design esterno BYD Global, JuanMa Lopez, ha precedentemente progettato interni ed esterni per le supercar italiane e molto altro, mentre il direttore di BYD Global Interior Design Michele Jauch-Paganetti è stato responsabile dell'interior design presso importanti marchi tedeschi.
Negli ultimi anni, BYD ha fatto un salto nel settore del design, dimostrandoli attraverso il lancio di una nuova generazione di Tang, Qin Pro, Song Pro e molti altri modelli sorprendenti e ben accolti. La concept car E-SEED GT, presentata allo Shanghai Auto Show nell'aprile 2019, fonde le competenze di questi tre maestri del design, rappresentando l'apice del design BYD.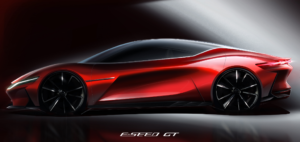 Il Design Center stabilirà un sistema a "piramide" multilivello di progettisti di veicoli per coltivare i futuri talenti, fornendo creatività illimitata per BYD. La struttura dei talenti sarà composta da quattro livelli: il primo livello comprendente i maestri del design leader a livello internazionale, il secondo dei designer specializzati, il terzo dei giovani designer e il quarto una riserva di talenti nel design futuristico.
BYD ha più di 200 designer provenienti da oltre 10 paesi, tra cui Italia, Spagna, Svizzera, Germania e altro, distribuiti in diverse regioni del mondo. Agli occhi di Egger, questo è un gruppo che è "molto giovane, fantasioso, energico e senza limiti creativi". Inoltre, studenti in sospeso provenienti da università come l'Imperial College of Technology del Regno Unito e la Coventry University, l'Università tedesca di Pulheim e l'ArtCenter College of Design negli Stati Uniti saranno internati al centro.
Fonte: BYD