• 20 Nissan LEAF elettriche in dotazione per la prova con il servizio di car hailing Uber
• Operazioni in collaborazione con l'Energy Savings Trust, lo studio esaminerà la fattibilità di funzionamento di veicoli privati elettrici a noleggio nel Regno Unito
• Per la prima volta dei veicoli completamente elettrici sono disponibili nel Regno Unito tramite la Uber app
Fonte: Nissan UK
Londra, Gran Bretagna. 30 Agosto 2016. Nissan sta lavorando con il servizio auto a voce Uber in un nuovo grande progetto, il veicolo elettrico (EV) come parte del suo impegno ad affrontare l'inquinamento atmosferico a Londra ed in tutto il Regno Unito.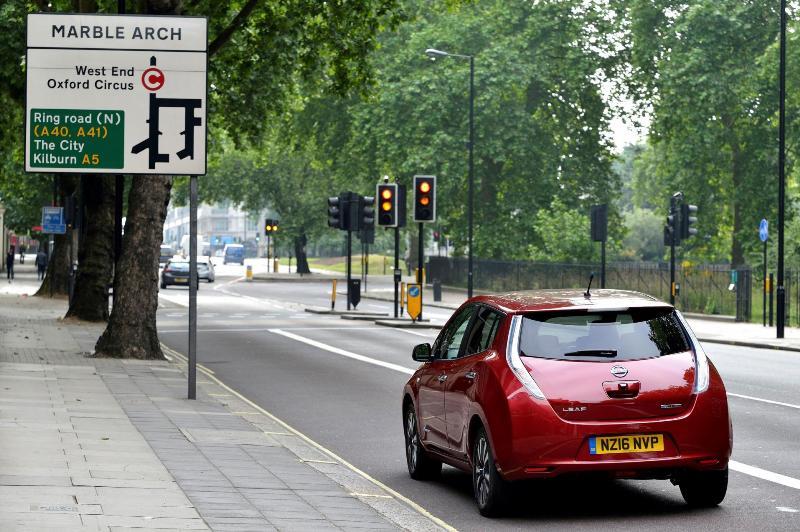 La casa automobilistica ha fornito una flotta di 20 Nissan LEAF elettriche a Uber per l'uso come parte di un vasto processo di test di EV nella capitale che oggi inizia il suo corso. E' la prima volta che i veicoli elettrici puri sono disponibili per il noleggio attraverso l'applicazione Uber a Londra.
Gareth Dunsmore, capo dei veicoli elettrici, Nissan Europe, ha dichiarato:
'Siamo lieti di lavorare a stretto contatto con Uber su quello che è un progetto molto interessante che potrebbe in ultima analisi, portare a importanti miglioramenti nella qualità dell'aria a Londra ed in tutto il Regno Unito.

'Siamo fiduciosi che questo processo si rivelerà un successo e che insieme a Uber uniremo decine di taxi od operatori privati del noleggio in tutto il Regno Unito e l'Europa allargata nel riconoscere i benefici finanziari e ambientali dei veicoli elettrici Nissan leader di mercato.

'Con l'impatto della scarsa qualità dell'aria residua come motivo di preoccupazione, il processo potrebbe rivelarsi un momento cruciale per affrontare le sfide di Londra.'
Gestito in collaborazione con l'Energy Savings Trust (EST), lo studio esaminerà la fattibilità di funzionamento un gran numero di veicoli a noleggio elettrici privati ​​nel Regno Unito.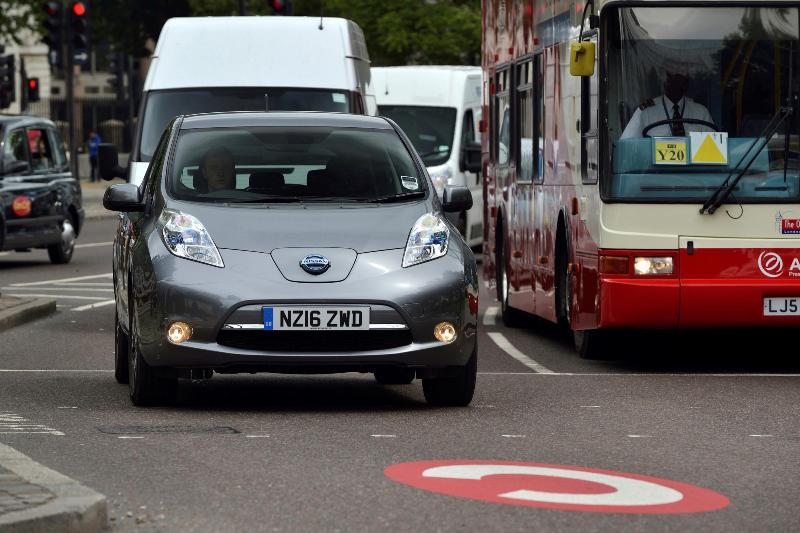 L'EST si ricercherà l'esperienza, i modelli e l'economia degli automobilisti che prediligono il noleggio privato con auto elettriche e la capacità attuale della rete di punti di ricarica per sostenere questi veicoli in circolazione a Londra.
Già il 60 per cento dei viaggi Uber a Londra sono realizzati in veicoli ibridi, ma la società è pronta ad esplorare i benefici ambientali ed economici di andare avanti in modo completamente elettrico prima dell'introduzione dell'Ultra Low Emissions Zone della capitale nel 2020.
Nissan ha forgiato il mercato EV nel 2010 con il lancio della prima generazione di Nissan LEAF. Dopo il rinnovamento del 2016 rimane l'EV più venduto al mondo con più di 230.000 su strada a livello globale. Con una particolare attenzione a portare soluzioni di mobilità intelligente per le masse, Nissan ha recentemente introdotto un nuovo modello di batteria da 30 kWh che fornisce il 26 per cento in più di autonomia rispetto al modello della precedente generazione, e fino a 155 miglia di autonomia pratica con una singola carica *.
Con costi di gestione bassi quanto due pence per miglio*, Nissan LEAF ed il più grande Nissan e-NV200 Combi hanno già dimostrato il loro valore, come taxi e veicoli a noleggio privato. In realtà, centinaia sono ora in funzione in città, avendo totalizzato decine di migliaia di corse e più di tre milioni di miglia in modalità puro EV.
Jo Bertram, Regional General Manager di Uber nel Regno Unito, ha detto:
'La gente ha già associano Uber con le auto ibride, ma ora vogliamo fare un grande passo avanti con le auto completamente elettriche su strada già da oggi.

'Siamo determinati a usare la tecnologia per aiutare ad affrontare la sfida dell'inquinamento dell'aria a Londra ed in tutto il Regno Unito. Il nostro servizio di car-sharing ha già percorso 1,2 milioni di miglia e 211 tonnellate di CO2. Con i veicoli elettrici – e più persone che condividono il loro viaggio e che lasciano le proprie auto a casa – c'è ancora di più che possiamo fare '.
In English
All-electric Nissan LEAF Joins Uber London for Air Quality Project
20 all-electric Nissan LEAFs supplied for trial with car hailing service Uber
Run in partnership with the Energy Savings Trust, study will look into feasibility of running electric private hire vehicles in the UK
First time fully electric vehicles have been available in the UK via the Uber app
Source: Nissan UK
London, UK. 30th August 2016. Nissan is working with the car hailing service Uber as it embarks on a new, major electric vehicle (EV) project as part of its commitment to tackling air pollution in London and across the UK.
The carmaker has supplied a fleet of 20 all-electric Nissan LEAFs to Uber for use as part of an extensive EV trial in the capital that gets underway today. It is the first time pure EVs have been available for hire through the Uber app in London.
Gareth Dunsmore, Head of Electric Vehicles, Nissan Europe, said:
'We are delighted to be working closely with Uber on what is a very exciting project that could ultimately lead to major improvements in air quality in London and across the UK.

'We are confident this trial will prove a success and that Uber will join scores of taxi and private hire operators across the UK and wider Europe in recognising the financial and environmental benefits of Nissan's market-leading electric vehicles.

'With the impact of poor air quality remaining a cause for concern, the trial could prove to be a pivotal moment for tackling the challenges in London.'
Run in partnership with the Energy Savings Trust (EST), the study will look into the feasibility of running large numbers of electric private hire vehicles in the UK.
The EST will research the experience, driving patterns and economics of private hire drivers using electric cars and the capacity of London's current network of charging points to support these vehicles.
Already 60 percent of Uber journeys in London are made in hybrid vehicles, but the company is keen to explore the environmental and economic benefits of going fully electric ahead of the introduction of the capital's Ultra Low Emissions Zone in 2020.
Nissan forged the EV market in 2010 with the launch of the first generation Nissan LEAF. Fast forward to 2016 and it remains the world's best-selling EV with more than 230,000 on the road globally. With a focus on bringing Intelligent Mobility solutions to the masses, Nissan recently introduced a new 30 kWh battery model that delivers 26 percent more range versus the previous generation model, and up to 155 miles of driving range on a single charge*.
With running costs as low as two pence per mile*, the Nissan LEAF and the larger Nissan e-NV200 Combi have already proved their worth as taxis and private hire vehicles. In fact, hundreds are now in operation in towns and cities, having clocked up tens of thousands of fares and more than three million pure EV miles.
Jo Bertram, Regional General Manager of Uber in the UK, said: 'People already associate Uber with hybrid cars, but we now want to go a big step further with fully electric cars on the road from today.
'We are determined to use technology to help tackle the challenge of air pollution in London and across the UK. Our car-sharing service has already saved 1.2 million miles and 211 metric tonnes of CO2. With electric vehicles – and more people sharing their journey and leaving their own cars at home – there's even more we can do.'
no images were found

.
Modifica galleria