Fonte: Michelin
Marrakesh, Marocco. 9 Novembre 2016. Dopo aver visitato Hong Kong per la prima volta il 9 ottobre, il mondo del FIA Formula E Championship è pronto per scoprire un altro nuovo luogo questo fine settimana, quando il campionato si sposta in Marocco per la il primo Marrakech ePrix il 12 novembre.
Alcuni dei piloti, tra l'argentino tre volte World Touring Car Champion José María López, che oggi corre nella serie di auto elettriche con i colori del DS-Virgin Racing, hanno una conoscenza precedente della pista semipermanente di 2,97 km.
"Ho già vinto tre gare del WTCC a Marrakech" dice. "E' un po' stretto ma le auto di Formula E non sono così ingombranti come le vetture turismo. Penso che sarà una gara emozionante. I nostri test nel simulatore hanno suggerito una velocità massima di 210kph, che è 5kph di più di quello che abbiamo visto nelle vetture dal mondiale turismo! "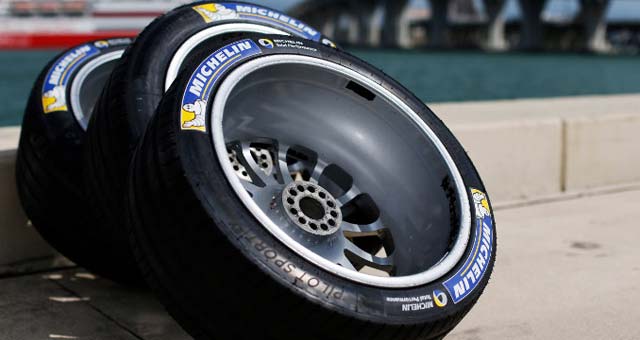 Ancora una volta, le squadre ed il campionato di Formula E saranno in grado di contare sulla versatilità e le prestazioni degli pneumatici Michelin Pilot Sport EV2 che sono stati sviluppati appositamente per le particolari monoposto del concorso.
Con il termometro che segna un probabile picco tra 20°C e 25°C, la temperatura della pista non dovrebbe essere troppo calda, ma sufficientemente calda da permettere gli pneumatici di arrivare in temperatura rapidamente per fornire grip, sicurezza e piacere di guida nelle 12 curve del circuito.
"Marrakech non pone particolari problemi per il Pilot Sport EV2", osserva Serge Grisin, direttore del programma di FIA Formula E di Michelin. "Gran parte del tracciato è stato recentemente riasfaltato in modo che le condizioni non saranno diverse, come abbiamo visto in alcune gare. Ci aspettiamo che le nostre gomme funzionino in una finestra media-alta di temperatura ed è probabile che significhi buoni livelli di grip dall'inizio, dato che il composto del nuovo Pilot Sport EV2 alza la temperatura più rapidamente di quello della sua predecessore."
La prima apparizione della Formula E sul suolo africano coincide con l'organizzazione a Marrakech della COP22, Conferenza sul clima. Pertanto i leader politici più importanti del mondo saranno nella città in cui sarà difficile sfuggire all'attenzione dell'ePrix di Sabato.
Una lunga lista di personalità di spicco è prevista a partecipare alla gara e vedere il Michelin Pilot Sport EV2 fornire un ulteriore dimostrazione della sua rilevanza e qualità.
Lo pneumatico Michelin di Formula è l'unico pneumatico da 18 pollici che equipaggia una monoposto da corsa in una serie di classe mondiale.
Visivamente, assomiglia un pneumatico stradale grazie al suo battistrada fantasia, ma il fatto che sia in grado di fornire tali livelli elevati di prestazioni e sicurezza in condizioni di asciutto e bagnato la rende unico. Un'altra caratteristica è la sua capacità di garantire lo stesso livello di prestazioni durante tutto il giorno di corsa che include due sessioni di prove libere, le qualifiche, la Super Pole (che coinvolge i cinque piloti più veloci in qualifica) e l'ePrix stesso.
In Formula E, i piloti non cambiano le gomme e hanno un solo set disponibile per l'intera giornata.
Questa singolarità si sposa perfettamente con l'approccio di Michelin per l'ambiente, dal momento che nessun altro campionato FIA impiega così poche gomme da costruire, spedire e riciclare. Inoltre facilita il riporto della tecnologia, in quanto i dati raccolti sulla pista viene utilizzato da Michelin per lo sviluppo di pneumatici di produzione di massa. Infatti, le analogie tra il Michelin Pilot Sport EV2 e gli pneumatici stradali contribuiscono ad attenuare il processo dalla pista alla strada, consentendo Michelin da utilizzare il motorsport come laboratorio di fine sviluppo, con i propri clienti come vincitori finali.
Dati tecnici – Michelin Pilot Sport EV
Dimensione:
24 / 64-18 (anteriore) / 27 / 68-18 (posteriore), in conformità con il sistema utilizzato da Michelin Motorsport, ossia Larghezza fascia battistrada (cm) / diametro esterno (cm) – diametro del cerchio (pollici).
Ciò equivale a 245 / 40R18 / 305 / 40R18 base alla rete stradale dello pneumatico, cioè la larghezza complessiva dello pneumatico (mm) / rapporto di aspetto (%) / diametro del cerchio (pollici).
La lettera 'R' indica che è un pneumatico radiale.
In English
The MICHELIN Pilot Sport EV2 to race on African soil
Source: Michelin
Marrakesh, Morocco. 9 November 2016. After visiting Hong Kong for the first time on October 9, the world of FIA Formula E is poised to discover another new venue this weekend as the championship moves on to Morocco for the inaugural Marrakech ePrix on November 12. Some of the drivers, including Argentina's threetime World Touring Car Champion José María López, who today competes in the all-electric series in the colours of DS-Virgin Racing, have prior knowledge of the 2.97km permanent street circuit.
"I have already won three WTCC races in Marrakech," he says. "It's a little narrow but Formula E cars aren't as bulky as touring cars. I think it will be an exciting race. Our simulator testing suggested top speeds of 210kph, which is 5kph more than we saw in world touring cars!"
Once again, the FIA Formula E Championship teams will be able to count on the versatility and performance of their MICHELIN Pilot Sport EV2 tyres which were developed especially for the competition's unique single-seaters.
With the thermometer likely to peak at between 20°C and 25°C, track temperatures are not expected to be too hot, yet sufficiently warm for the tyres to get up to temperature quickly in order to deliver grip, safety and driving enjoyment through the circuit's 12 turns.
"Marrakech doesn't pose any particular problems for the Pilot Sport EV2," observes Serge Grisin, manager of Michelin's FIA Formula E programme. "Much of the track was recently resurfaced so the conditions won't be as varied as we have seen at some races. We expect that our tyres will operate in an average-to-high temperature window, and that is likely to mean good grip levels from the start, since the compound of the new Pilot Sport EV2 gets up to temperature more quickly than that of its predecessor."
Formula E's first appearance on African soil coincides with the holding in Marrakech of the COP22 climate conference. The world's top political leaders will consequently be in the city where it will be hard to escape Saturday's ePrix. A long list of leading personalities is effectively expected to attend the race and see the MICHELIN Pilot Sport EV2 provide a further demonstration of its relevance and qualities.
Michelin's Formula E tyre is the only 18-inch tyre to feature in a world class single-seater racing series. Visually, it resembles a road tyre thanks to its patterned tread, yet the fact that it can deliver such high levels of performance and safety in wet and dry conditions alike is unique. Another feature is its ability to ensure the same level of performance throughout race day which includes two free practice sessions, qualifying, the super pole shoot out (involving the five fastest drivers in qualifying) and the ePrix itself. In Formula E, the drivers never change tyres and only have one set available for the entire day.
This singularity fits perfectly with Michelin's approach to the environment, since no other FIA-sanctioned championship calls for so few tyres to be made, shipped and recycled. It also facilitates the carry-over of technology, since the data collected on the race track is used by Michelin for the development of mass production tyres. Indeed, the similarities between the MICHELIN Pilot Sport EV2 and road tyres contribute to easing the track-to-street process, allowing Michelin to use motorsport as a laboratory for development purposes, with its customers as the ultimate winners.
Technical data – MICHELIN Pilot Sport EV
Size: 24/64-18 (front) / 27/68-18 (rear), in accordance with the system used by Michelin Motorsport, i.e. tread band width (cm) / exterior diameter (cm) – rim diameter (inches). This is equivalent to 245/40R18 / 305/40R18 using the road tyre system, i.e. overall tyre width (mm) / aspect ratio (%) / rim diameter (inches). The letter 'R' indicates that it is a radial tyre.
no images were found

.