Fonte: Formula E
Long Beach, California. USA. 15 Febbraio 2015. I fan della Formula E potranno accedere gratuitamente al Long Beach ePrix con un sorteggio unico per coloro che si registrano in linea.
Il Long Beach ePrix avrà luogo Sabato 4 aprile 2015 e costituisce una delle 11 gare in calendario – e una delle due negli Stati Uniti insieme a Miami.
I fan potranno vedere una giornata piena di azione in pista con le pratiche, le qualifiche e la gara che si svolge in un solo giorno in combinazione con una serie di intrattenimento off-track.
La pista utilizza una configurazione modificata dell'iconico circuito cittadino di Long Beach nella California del Sud, che è quello utilizzato da più lunga data negli Stati Uniti, a partire dal 1975 e che ha ospitato la Formula Uno dal 1976 al 1983 prima delle gare annuali del CART, Champ Car e IndyCar.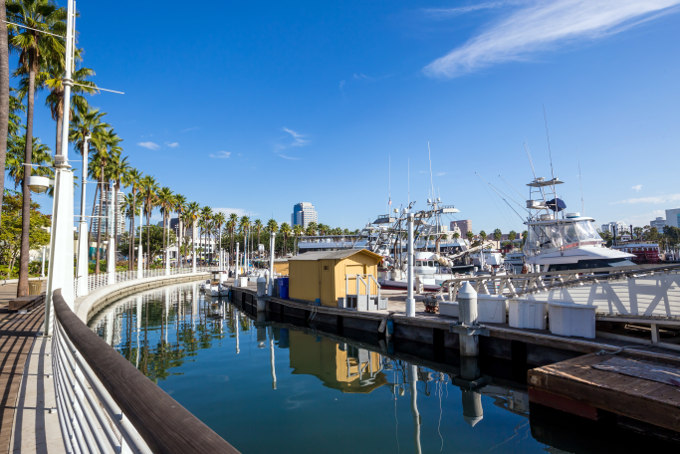 A 2,1 km e con sette curve, le vetture di Formula E utilizzeranno la stessa partenza/traguardo adiacente al Marina prima di andare in senso orario oltre Rainbow Lagoon.
In English
Free entry to Long Beach ePrix
Source: Formula E
Long Beach, California. USA. February 15, 2015. Formula E fans can enjoy free admission to the Long Beach ePrix along with a unique prize draw for those who register online.
The Long Beach ePrix will take place on Saturday April 4 2015 and forms one of 11 races on the calendar – and one of two in the US alongside Miami. Fans will get to watch a full day of track action with practice, qualifying and the race taking place in a single day combined with an array of off-track entertainment.
The track uses a modified configuration of the iconic Long Beach street circuit in South California, which is the longest running in the US, beginning in 1975 and hosting Formula One from 1976 to 1983 before staging annual CART, Champ Car and IndyCar races.
At 2.1km and featuring seven turns, the Formula E cars will use the same start/finish line adjacent to the Marina before heading off in a clockwise direction past the Rainbow Lagoon.
no images were found