Fonte: Formula E
Long Beach, California. USA. 31 Marzo 2015. Per la prima volta in questa stagione gli stessi 20 piloti si schiereranno sulla griglia di partenza per due gare consecutive Formula E.
Ciò significa che Scott Speed avrà la possibilità di fare ancora meglio per il team Andretti dopo lo stretto secondo posto al suo debutto a Miami.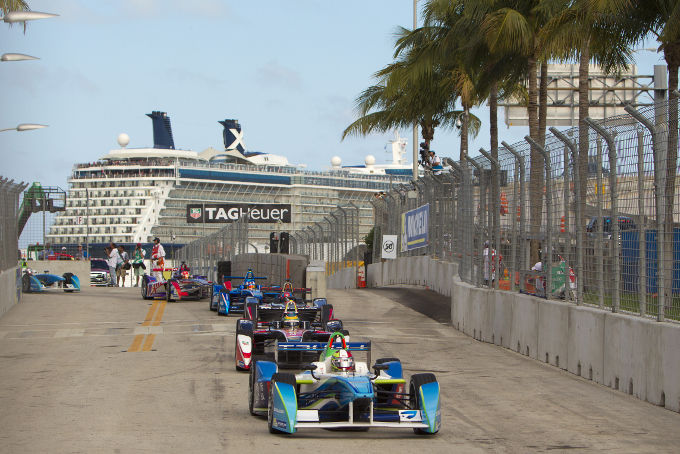 Loic Duval, che ha chiuso con un impressionante settimo nell'ultima gara resta nella Dragon Racing accanto a Jerome D'Ambrosio.
Nel team China Racing, Charles Pic cercherà di migliorare il suo 17° posto finale a Miami, mentre nel team Trulli Vitantonio Liuzzi sarà ancora al volante nel Long Beach ePrix, che si svolgerà il sabato, 4 aprile.
In English
Unchanged grid in Long Beach
Source: Formula E
Long Beach, California. USA. 31 Marzo 2015. For the first time this season the same 20 drivers will line up on the grid for consecutive Formula E races.
This means that Scott Speed will have a chance to go one better for Andretti after narrowly missing out on victory on his home debut in Miami.
Loic Duval, who finished an impressive seventh last time out remains at Dragon Racing alongside Jerome D'Ambrosio.
At China Racing Charles Pic will look to improve on his 17th-place finish in Miami, while at Trulli Vitantonio Liuzzi will again be behind the wheel for the Long Beach ePrix, which takes place on Saturday, April 4.
no images were found

.