Dongfeng e Renault concordano la produzione di EV in Cina
Fonte: Renault
Parigi, Francia. 28 Settembre 2015. In occasione della visita di Zhu Yanfeng, presidente di Dongfeng Group, al centro Renault R&S, Dongfeng Renault Automotive Company (DRAC) annuncia la produzione del suo primo veicolo elettrico in Cina.
Come parte della Joint Venture tra Dongfeng e Renault, DRAC produrrà un veicolo elettrico che si basa sulla Fluence ZE.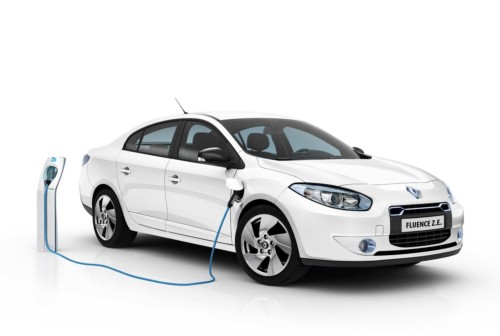 L'auto elettrica sarà prodotta nello stabilimento di Wuhan nel 2017 e sarà commercializzato sotto un marchio locale Dongfeng solo per il mercato cinese.
L'accordo fa parte della volontà sia del Gruppo Renault e il gruppo Dongfeng a proporre soluzioni di mobilità per lo sviluppo sostenibile.
Jacques Daniel, CEO di DRAC, ha confermato: " Questo accordo EV illustra l'impegno di Renault come partner della COP 21. "
In English
Dongfeng and Renault agree to produce electric vehicles in China
Source: Renault
Paris, France. 28th September, 2015. On the occasion of the visit of ZHU Yanfeng, Chairman of Dongfeng Group, at the Renault R&D center, Dongfeng Renault Automotive Company (DRAC) announces the production of its first electric vehicle in China.
As part of the Joint Venture between Dongfeng and Renault, DRAC will produce an electric vehicle that is based on the Fluence Z.E. The electric car will be produced at the Wuhan plant in 2017 and will be commercialized under a local Dongfeng brand for the Chinese market only.
The agreement is part of the will of both the Renault Group and the Dongfeng Group to propose mobility solutions for sustainable development. Jacques Daniel, CEO of DRAC, confirmed:
''This EV agreement illustrates Renault's engagement as partner of COP 21.''
no images were found