Bosch prevede di investire centinaia di milioni di euro da oggi al 2024 nella produzione delle fuel cell a ossido solido (SOFC) in collaborazione con Ceres Power.
La collaborazione con Ceres Power si intensifica per la produzione delle celle a combustibili stazionarie su vasta scala, con l'obiettivo di raggiungere una capacità produttiva annua di circa 200 megawatt.
Nel 2024, Bosch intende avviare la produzione e proprio a questo proposito, ha rafforzato la partnership con Ceres Power.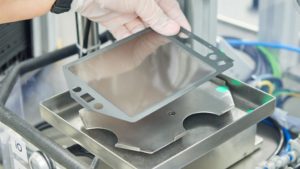 Dopo una soddisfacente fase di costruzione dei prototipi, le due aziende ora sono pronte per il passo successivo, inizialmente tramite il processo di pre-commercializzazione delle celle a combustibile stazionarie. Per i sistemi SOFC, Bosch punta a una capacità di produzione annuale di circa 200 megawatt, un'energia sufficiente ad alimentare 400.000 utenze domestiche.
Bosch produrrà i sistemi di celle a combustibile nei suoi stabilimenti di Bamberg, Wernau e Homburg e nei siti di sviluppo di Stoccarda-Feuerbach e Renningen, con investimenti per centinaia di milioni di euro, entro il 2024. Una delle applicazioni previste della tecnologia SOFC consiste nella realizzazione di piccole centrali elettriche distribuite, con funzioni di connettività, che potranno essere usate nelle città, nelle fabbriche, nelle attività commerciali, nei data center e nelle infrastrutture per la ricarica dei veicoli elettrici.
Bosch stima che il mercato della generazione di energia decentralizzata raggiungerà un volume di 20 miliardi di euro entro il 2030. Oggi sono oltre 250 i collaboratori di Bosch che lavorano in questo nuovo e promettente settore, 150 in più rispetto a un anno fa.
Riteniamo che le celle a combustibile a ossido solido, altamente efficienti, siano un elemento essenziale per la fornitura di energia sostenibile. Per realizzarlo stiamo concentrando l'esperienza di Bosch attingendo a più divisioni – ha dichiarato Christian Fischer, membro del Board of Management di Bosch e responsabile del settore Energy and Building Technology. Con i sistemi di celle a combustibile stazionarie, Bosch crea un nuovo settore di business in cui sviluppo, produzione, vendite e servizio provengono da un'unica soluzione" ha proseguito Fischer. Insieme al nostro partner Ceres Power compiremo un importante passo avanti verso la produzione su vasta scala.
Fonte: Robert Bosch Italia SpA