17 lug, 2017
Susan Sarandon e il Concept EQ
Fonte: Daimler AG
Stoccarda e Berlino, Germania. 5 Luglio 2017. Mercedes-Benz presenta il Capitolo Due della #mbcollective Fashion Story, una storia a tre capitoli con talenti internazionali provenienti da diversi percorsi di vita.
Questo capitolo della Fashion Story si concentra intorno al Concept EQ, l'attrice vincitrice dell'Oscar Susan Sarandon e il suo protetto, il film maker Bryn Mooser. La seconda generazione di Mercedes-Benz Fashion Generation Now, Generation Next è stata girata dal fotografo californiano, scrittore e produttore cinematografico Luke Gilford.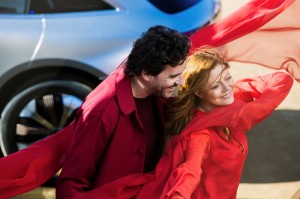 Il primo capitolo della Mercedes-Benz Fashion Story ha caratterizzato il musicista britannico, curatore e artista M.I.A. (Generation Now) e il suo protetto, il rapper canadese Tommy Genesis (Generation Next).
Insieme a Luke Gilford, i due sono tra i primi membri di #mbcollective, un'alleanza di individui creativi che incarnano i valori del marchio Mercedes-Benz. "Generation Now, Generation Next" è una piattaforma che offre alle personalità di oggi di definiti stili e influenti l'opportunità di contribuire a promuovere i trendsetter di domani.
Storia di moda: connessione emotiva
Al centro della campagna "Generation Now, Generation Next" è la nuova Concept EQ a batteria con il suo stile "elettroestetico". EQ significa Intelligenza Elettrica ed è il motivo legato alla Fashion Story, che si concentra sulle relazioni emotive. Mentre il primo capitolo ha affrontato l'inizio di una relazione, il secondo capitolo riguarda Susan Sarandon, il suo mentore Bryn Mooser e la connessione tra i due di loro. La forza e l'energia generata dal loro rapporto sono sottolineati da potenti toni rossi e dalle pose espressive.
Susan Sarandon: Generazione Now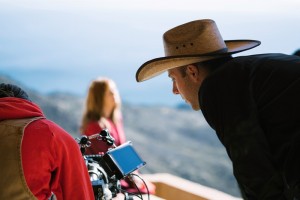 Susan Sarandon è celebrata non solo come attrice, ma anche come attivista sociale e politico. Nel 1999 è stata nominata Ambasciatrice dell'UNICEF Goodwill e nel 2006 ha ricevuto l'Action Against Hunger Humanitarian Award. Attualmente può essere vista nella nuova serie televisiva "Feud" sul canale FX.
Nel 2018 è apparsa sul grande schermo in "La morte e la vita di John F. Donovan".
L'approccio ispiratore alla vita di Sarandon è il bene comune. Questo segna il bene che è l'obiettivo di Mercedes-Benz di mettere i vantaggi del cliente in prima linea dei suoi prodotti e servizi. Sarandon ha conosciuto Bryn Mooser nel 2010 dopo il devastante terremoto ad Haiti e da allora ha sostenuto il suo lavoro.
Susan Sarandon:
"Sono molto felice di essere parte del #mbcollective insieme a Bryn Mooser. Da quando ho avuto l'onore di apparire in uno dei film straordinari di Bryn, ho osservato la sua empatia e la passione e sono contenta di partecipare all'ultima moda fashion di Mercedes-Benz come ambasciatrice per l'umanitarismo e sono orgogliosa di presentare il Concept EQ come parte della collaborazione con Mercedes-Benz, perché è molto importante per me promuovere la sostenibilità ".
Bryn Mooser: Generation Next
Bryn Mooser è conosciuto per la fondazione di RYOT, una società di media specializzata in documentari di realtà virtuale per racconti e relazioni che riguardano questioni umanitarie. RYOT è stato candidato all'Oscar per il miglior documentario cortometraggio quest'anno per il film "Body Team 12″. Il film di 13 minuti ruota intorno ai lavoratori della Croce Rossa, fornendo assistenza durante il picco dell'epidemia di Ebola in Liberia. RYOT sta attualmente producendo un documentario sulla persecuzione della comunità Yazidi da parte dello Stato Islamico (ISIS). L'avvocato internazionale per i diritti umani Amal Clooney appare nel film. Sarandon ritiene che Mooser, con il suo approccio a 360°, rappresenti una nuova generazione di documentari e di attivisti. La collaborazione con Susan Sarandon ha portato ad una stretta connessione tra i due.
Bryn Mooser:
"Susan ed io abbiamo già lavorato su progetti umanitari in tutto il mondo, dal Medio Oriente alle proteste di Rock Standing negli Stati Uniti, non è affatto impegnativo quando si tratta di combattere per ciò che è giusto: affrontare le avversità e dire sempre quello che pensa, anche se è impopolare: è un'occasione incredibile avere una piattaforma come quella di Mercedes-Benz per aumentare il profilo del nostro lavoro umanitario e trarre vantaggio dall'esperienza di Susan".
Luke Gilford: il film maker
La Fashion Story è stata girata da Luke Gilford, che ha scelto il Wright Ranch a Malibu come location. L'architettura organica e l'ampio utilizzo di materiali riciclati sottolineano la passione della famiglia Wright per una vita sostenibile. Come la luce principale di una nuova generazione di produttori cinematografici che esplorano le possibilità di aumentare la digitalizzazione, Gilford è affascinato dalle polarità della cultura californiana. Ha già lavorato con Prada, Proenza Schouler e Maison Martin Margiela.
Per Gilford "Generation Now, Generation Next" Il è il capitolo che riguarda la riunione delle passioni:
"Per questa parte della Fashion Story volevo concentrarmi sul potere visivo del colore rosso, simbolo della passione con cui Susan e Bryn perseguono Il loro lavoro umanitario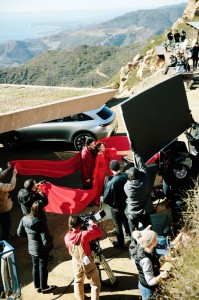 La nuova campagna fashion Mercedes-Benz si inserisce nel quadro dell'impegno di Mercedes-Benz per sostenere e promuovere i talenti emergenti, la Fashion Story presenta la moda di designer come Anna October, Xiao Li, Fan Fan, Ran Fan e Steven Tai, tutti i progettisti partecipanti che hanno ricevuto il sostegno di Mercedes-Benz in passato e hanno beneficiato delle attività di moda del marchio e delle opportunità globali che hanno aperto.
Come parte del #mbcollective, I designer di moda stanno ora aiutando a sviluppare ulteriormente queste opportunità.
Nel 2017, Mercedes-Benz si allontanò dal tradizionale formato di due campagne stagionali e adottò una nuova linea di comunicazione diretta e stagionale con il pubblico globale.
Idee innovative
Il produttore di automobili di Stoccarda si concentrerà sulla creazione di interessanti contenuti multimediali. Michael Bock, responsabile sport e lifestyle marketing a Mercedes-Benz Automobili:
"La nuova Fashion Story collettiva è un modello di racconto collaborativo che mette in evidenza i valori dei nostri valori di marca basati sull'innovazione, il bene umano, l'interconnessione, la sostenibilità, l'emozione e l'intelligenza – attraverso gli occhi della moda. Sostiene le attività di moda mondiale di Mercedes-Benz, ma ci permette anche di continuare a sostenere i talenti di design emergenti.
Il nostro nuovo #mbcollective ci permette di comunicare con impatto e con effetto duraturo. Ci aiuta a farci una voce ancora più influente e rispettata nella scena di moda in continua evoluzione".
22 anni di attività di moda Mercedes-Benz
Nel corso degli ultimi 22 anni, Mercedes-Benz si è affermata globalmente come partner di eventi di moda selezionati. È attualmente impegnata in più di 60 piattaforme di moda in tutto il mondo, tra cui le settimane di moda Mercedes-Benz a Pechino, Berlino, Istanbul e Milano, nonché l'acclamato Festival Internazionale di Moda e Fotografia a Hyères. Seleziona eventi internazionali di moda e, negli ultimi due decenni, ha fatto il suo nome in particolare per la promozione di giovani designer dotati.
In English
Worldwide Mercedes-Benz fashion activities 2017
Susan Sarandon and the Concept EQ
Source: Daimler AG
Stuttgart and Berlin, Germany. 5th July 2017. Mercedes-Benz presents Chapter Two of the #mbcollective Fashion Story, a three-chapter story featuring international talents from various walks of life. This chapter of the Fashion Story centres around the Concept EQ, Oscar-winning actor Susan Sarandon and her protégé, film maker Bryn Mooser. The Mercedes-Benz Fashion Story "Generation Now, Generation Next" Chapter Two was shot by Californian photographer, writer and film maker Luke Gilford.
Chapter One of the Mercedes-Benz Fashion Story featured British musician, curator and artist M.I.A. (Generation Now) and her protégée Canadian rapper Tommy Genesis (Generation Next). Along with Luke Gilford, the two are among the first members of #mbcollective, an alliance of creative individuals who embody the values of the Mercedes-Benz brand. "Generation Now, Generation Next" is a platform that offers today's style-defining and influential personalities the opportunity to help promote tomorrow's trendsetters.
Fashion Story: emotional connection
At the centre of the "Generation Now, Generation Next" campaign is the new, battery-electric Concept EQ with its "electro-aesthetic" styling. EQ signifies Electric Intelligence and is the leitmotif of the Fashion Story, which focuses on emotional relationships. While Chapter One dealt with the start of a relationship, Chapter Two focuses on Susan Sarandon, her mentorship of Bryn Mooser and the connection between the two of them. The strength and energy generated by their relationship are emphasised by powerful red tones and expressive poses.
Susan Sarandon: Generation Now
Susan Sarandon is celebrated not only as an actor but also as a social and political activist. In 1999 she was appointed UNICEF Goodwill Ambassador and in 2006 she received the Action Against Hunger Humanitarian Award. She can currently be seen in the new TV series "Feud" on cable channel FX. In 2018 she is set to appear on the big screen in "The Death and Life of John F. Donovan". Sarandon's inspirational approach to life has the common good at its heart. This chimes well with Mercedes-Benz's goal of placing customer benefit at the forefront of its products and services. Sarandon got to know Bryn Mooser in 2010 after the devastating earthquake in Haiti and has been supporting his work ever since.
Susan Sarandon:
"I'm so delighted to be part of the #mbcollective along with Bryn Mooser. Ever since I had the honour of appearing in one of Bryn's extraordinary films, I've been observing his empathy and passion. I feel privileged to be taking part in the latest Mercedes-Benz Fashion Story as an ambassador for humanitarianism. I am proud be presenting the Concept EQ vehicle as part of the collaboration with Mercedes-Benz, because it is very important to me to promote sustainability."
Bryn Mooser: Generation Next
Bryn Mooser is known for co-founding RYOT, a media company that specialises in virtual reality documentaries for news stories and reports dealing with humanitarian issues. RYOT was nominated for the Academy Award for Best Documentary Short this year for the film "Body Team 12″. The 13 minute film revolves around Red Cross workers, providing assistance during the height of the Ebola outbreak in Liberia. RYOT is currently producing a documentary about the persecution of the Yazidi community by Islamic State (IS). The international human rights lawyer Amal Clooney appears in the film. Sarandon feels that Mooser, with his 360° approach, represents a new generation of documentary film makers and activists. The collaboration with Susan Sarandon led to a close connection between the two.
Bryn Mooser:
"Susan and I have already worked on humanitarian projects all over the world, from the Middle East to the Standing Rock protests in the USA. She is unrelenting when it comes to fighting for what is right. She confronts adversity and always says what she thinks, even if it is unpopular. It's an unbelievable opportunity to be given a platform like this by Mercedes-Benz to raise the profile of our humanitarian work and benefit from Susan's experience."
Luke Gilford: the film maker
The Fashion Story was shot by Luke Gilford, who chose the Wright Ranch in Malibu as the location. The organic architecture and extensive use of recycled materials underline the Wright family's passion for sustainable living. As the leading light of a new generation of film makers exploring the possibilities of increasing digitisation, Gilford is fascinated by the polarities of Californian culture. He has already worked with Prada, Proenza Schouler and Maison Martin Margiela. For Gilford "Generation Now, Generation Next" Chapter Two is about the meeting of passions:
"For this part of the Fashion Story I wanted to concentrate on the visual power of the colour red, a symbol of the passion with which Susan and Bryn pursue their humanitarian work. Emotional connections are at the centre of the good we can do in the world."
The new fashion campaign from Mercedes-Benz
As part of Mercedes-Benz's commitment to supporting and promoting emerging talents, the Fashion Story features fashion by designers such as Anna October, Xiao Li, William Fan, Ran Fan and Steven Tai. All of the participating designers have received support from Mercedes-Benz in the past and have benefited from the brand's fashion activities and the global opportunities these opened up. As part of the #mbcollective, the fashion designers are now helping to develop these opportunities still further.
In 2017 Mercedes-Benz departed from the traditional format of two seasonal campaigns and adopted a new, seasonless, direct line of communication with its global audience. Mercedes-Benz will continue to develop innovative ideas. The Stuttgart-based car manufacturer will concentrate on creating interesting social media content.
Michael Bock, Head of Sport & Lifestyle Marketing at Mercedes-Benz Cars:
"The new #mbcollective Fashion Story is a collaborative storytelling format that highlights the values of our brand – values based on innovation, human benefit, interconnectedness, sustainability, emotion and intelligence – through the eyes of fashion. It supports Mercedes-Benz's worldwide fashion activities, but also allows us to continue to support emerging design talents. Our new #mbcollective allows us to communicate with impact and with lasting effect. It helps make us an even more influential and respected voice in the constantly changing fashion scene."
22 years of Mercedes-Benz fashion activities
Over the past 22 years, Mercedes-Benz has established itself globally as a partner of select fashion events. The brand is currently involved in more than 60 fashion platforms all over the world, including the Mercedes-Benz Fashion Weeks in Beijing, Berlin, Istanbul and Milan, as well as the acclaimed International Festival of Fashion and Photography in Hyères. Mercedes-Benz continues to support select international fashion events and, over the past two decades, has made a name for itself in particular for promoting gifted young designers.
Share and Enjoy