7 dic, 2016
Optima Hybrid plug-in vince il Next Green Car Awards 2016 nella categoria "Large Family Car"
• La nuova Kia Optima PHEV vince la categoria "Large Family Car"
• Tutte le nuove Niro sono state lodate nella categoria Crossover
• La prima vittoria per Kia nel Next Green Car
Fonte: Kia Motors UK
London, Gran Bretgna. 2 Dicembre 2016. Due dei nuovi modelli Kia di quest'anno hanno avuto il riconoscimento per i loro valori ecologici e per concentrarsi sull'energia verde. Questi modelli sono dei passi avanti del costruttore coreano verso l'obiettivo di ridurre le emissioni medie di CO2 del 25 per cento entro il 2020, ed ora sono stati elogiati nei Next Green Car Awards 2016.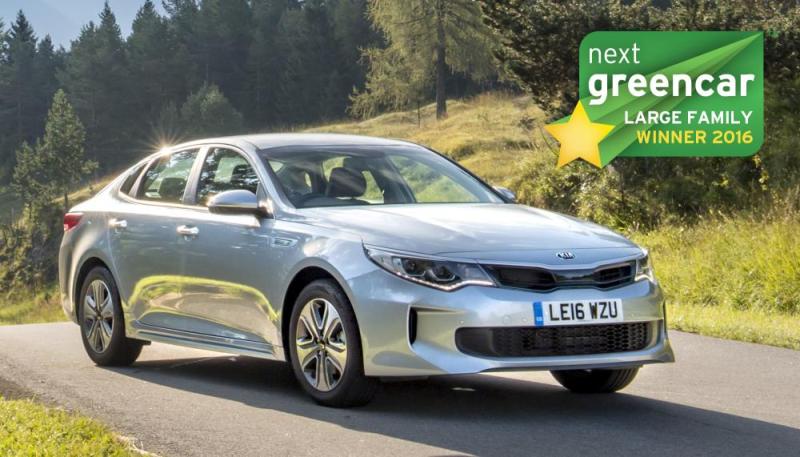 La nuova Optima plug-in ibrida (PHEV) è stata annunciata come la vincitrice della categoria grandi auto di famiglia. Non solo questo, ma la nuova Niro è stata elogiata nella categoria crossover. Questa è la prima vittoria per Kia a vincere il Next Green Car e il secondo encomio dopo che la Soul EV è stata nominata nel 2014.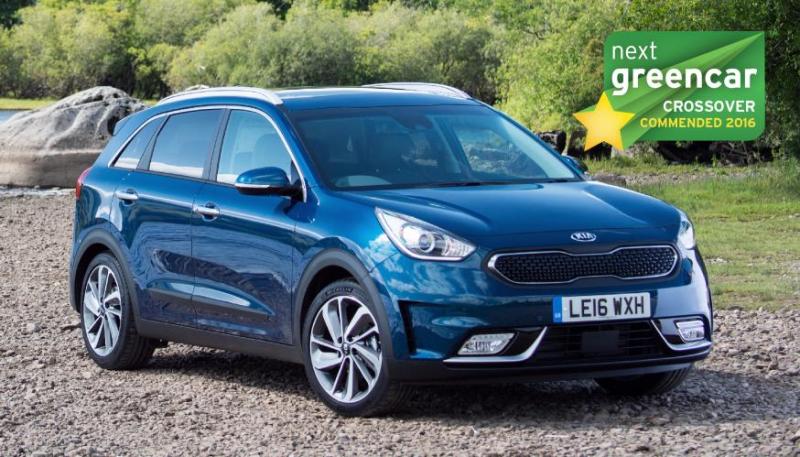 La mission del Next Green Car Award è quella di "aiutare gli acquirenti di auto a trovare, confrontare e acquistare una macchina green più economica" ed i loro premi annuali sono una parte di questo. Nei premi Next Green Car del 2016, i modelli finalisti variano dalle city car, fino ai grandi SUV. I modelli designati devono essere disponibili per l'acquisto o l'ordine nel 2016 e vengono giudicati in base alla loro capacità, l'impatto sul loro settore, il rapporto qualità-prezzo e l'idoneità allo scopo per cui sono stati costruiti.
Un portavoce Next Green Car ha detto:
"Smooth, spazioso ed elegante, la Hybrid Kia Optima plug-in offre molti dispositivi e una confortevole esperienza di guida con un powertrain ibrido plug-in che ha un'autonomia in modo solo elettrica molto utile e rischia di rivelarsi una popolare aggiunta alla gamma Kia."
Con un'autonomia di fino a 33 miglia (53 km) in modalità completamente elettrica, la Optima PHEV è in grado di completare molti percorsi dei pendolari normali urbano funzionando senza emissioni allo scarico, mentre i sui valori di emissioni di CO2 di soli 37g/km significa che gli utenti di auto aziendali pagano solo il 7 per cento di beneficio della tassazione – in-genere – nel 2016-17.
In English
Optima Hybrid Plug-in wins Large Family Car segment in Next Green Car Awards 2016
All- new Optima PHEV wins the large family car segment
All-new Niro is commended in the Crossover category
A first win for Kia from Next Green Car
Source: Kia UK
London, UK. 2nd December 2016. Two of Kia's all-new models this year have had recognition for their environmentally-friendly values and focus on green energy. These models are steps towards the Korean manufacturer's aim to cut its average CO2 emissions by 25 per cent by 2020, and now have been praised in the Next Green Car Awards 2016.
The all-new Optima Plug-In Hybrid (PHEV) has been announced as the winner of the large family car category. Not only this, but the all-new Niro was commended in the crossover category. This is the first win for Kia from Next Green Car, and second commendation following the Soul EV being nominated in 2014.
Next Green Car state that their mission is "to help car buyers find, compare and buy a greener, more economical car " and their annual awards are a part of this. In the Next Green Car awards 2016, the shortlisted models vary from city cars, through to large SUVs. Nominated models must be available to buy or order in 2016 and are judged based on their capability, impact on its sector, value for money and suitability for purpose.
A spokesperson from Next Green Car said:
"Smooth, spacious, and stylish, the Kia Optima Plug-In Hybrid offers plenty of kit and a comfortable driving experience. Throw in the plug-in powertrain that has a very handy electric-only range, and the Kia is likely to prove a popular addition to the line-up."
With a range of up to 33 miles in all-electric mode, the Optima PHEV is able to complete many regular urban commuter runs with no tailpipe emissions, while its CO2 figure of just 37g/km means company car users pay just 7 per cent benefit-in-kind taxation in 2016-17.
.
Share and Enjoy