27 lug, 2017
Architettura flessibile del veicolo per consentire l'elettrificazione di ogni serie di modelli.
MINI completamente elettrica confermata come una MINI a 3 porte Hatch.
Trasmissione elettrica Made in Germany, integrata nell'auto a Oxford
Fonte: BMW
Monaco di Baviera, Germania. 25 Luglio 2017. L'elettrificazione è uno dei pilastri centrali della strategia aziendale del gruppo BMW NUMBER ONE> NEXT e la società ha annunciato che tutti i marchi e le serie di modelli possono essere elettrificati, con un propulsore ibrido full-electric o plug-in offerto in aggiunta all'opzione del motore a combustione. Altri modelli elettrificati verranno commercializzati nei prossimi anni e oltre il 2020, l'architettura di veicoli della nuova generazione della società sarà strutturata in modo da consentire ai nuovi modelli di essere offerti anche come veicoli elettrici.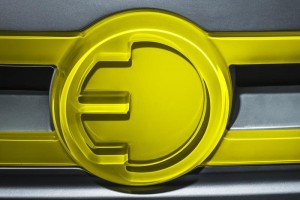 Il BMW Group ha annunciato oggi che la nuova MINI elettrica sarà una variante del modello Hatch a 3 porte del marchio. Questa vettura completamente elettrica entrerà in produzione nel 2019, aumentando la scelta dei motori MINI che includono motori a combustione interna a benzina e diesel, un ibrido plug-in e un veicolo elettrico a batteria. La trasmissione elettrica della MINI sarà costruita presso il centro e-mobility di BMW Group presso gli impianti di Dingolfing e Landshut in Baviera prima di essere integrato nell'impianto di costruzione dell'auto di Oxford, la principale ubicazione di produzione della MINI 3-door Hatch.
Oliver Zippe, membro della Direzione di BMW AG per la Produzione, ha dichiarato:
"I gruppi di BMW Group Dingolfing e Landshut svolgono un ruolo di primo piano all'interno della nostra rete di produzione globale come centro di competenza della società per la mobilità elettrica. Il nostro sistema di produzione adattabile è innovativo e in grado di reagire rapidamente alla mutevole domanda dei clienti. Se necessario, possiamo aumentare la produzione di componenti elettrici del motore a trasmissione elettrica in modo rapido ed efficiente, in linea con gli sviluppi del mercato".
Entro il 2025, il gruppo BMW prevede che i veicoli elettrificati rappresentino tra il 15 e il 25% delle vendite. Tuttavia, fattori quali la regolamentazione, gli incentivi e le infrastrutture di ricarica svolgeranno un ruolo importante nel determinare la scala dell'elettrificazione da mercato a mercato. Per rispondere rapidamente e in modo adeguato alla domanda dei clienti, il Gruppo BMW ha sviluppato un sistema univoco flessibile in tutta la sua rete di produzione globale. In futuro, il sistema di produzione del BMW Group creerà strutture che permettono ai nostri impianti di produzione di costruire modelli con un motore a combustione, uno ibrido plug-in o un treno completamente elettrico allo stesso tempo.
Il gruppo BMW attualmente produce modelli elettrificati in dieci impianti in tutto il mondo; dal 2013, tutti gli elementi significativi della trazione elettrica di questi veicoli provengono dagli impianti di Dingolfing e Landshut. Dingolfing costruisce inoltre le versioni ibride plug-in della BMW Serie 5 e della BMW Serie 7 e dal 2021, costruirà la BMW i NEXT. Il gruppo BMW ha investito complessivamente più di 100 milioni di euro in elettro-mobilità presso il sito di Dingolfing fino ad oggi, con l'investimento continuato in quanto la gamma di veicoli elettrificati di BMW si espande ulteriormente.
L'elettrificazione di tutti i marchi e le serie di modelli continua
La nuova MINI completamente elettrica è una delle serie di modelli elettrificati da lanciare dai marchi BMW e MINI nei prossimi anni. Nel 2018, la BMW i8 Roadster diventerà il nuovo membro della famiglia BMW i. La BMW X3, completamente elettrica, è stata annunciata per il 2020 e la BMW iNEXT è prevista nel 2021.
Oggi il BMW Group offre la più ampia gamma di veicoli elettrificati di qualsiasi produttore di automobili al mondo, con nove modelli già presenti sul mercato. Questi vanno dalla BMW i3 completamente elettrica al più nuovo modello elettrificato della società, la MINI Countryman Plug-in Hybrid, prodotta da VDL Nedcar nei Paesi Bassi. La società si è impegnata a vendere 100.000 veicoli elettrificati nel 2017 e avrà complessivamente 200.000 veicoli elettrificati sulle strade entro la fine dell'anno.
Il BMW Group ha beneficiato del suo inizio precoce sulla strada per l'elettrificazione. Infatti, nel 2008, la società ha sperimentato una nuova serie di veicoli elettrici su vasta scala, con la MINI E. Questo progetto ha avuto un ruolo cruciale nel successivo sviluppo delle BMW i3 e BMW i8, pionieri tecnologici che hanno informato la società attuale riguardo la gamma di veicoli ibridi plug-in.
In English
BMW Group announces next step in electrification strategy
Flexible vehicle architecture to enable electrification of every model series.
Fully electric MINI confirmed as a MINI 3-door Hatch.
Electric drivetrain Made in Germany, integrated into car in Oxford
Source: BMW
Munich, Germany. 25th July 2017. Electrification is one of the central pillars of the BMW Group's corporate strategy NUMBER ONE > NEXT and the company has announced that all brands and model series can be electrified, with a full-electric or plug-in hybrid drivetrain being offered in addition to the combustion engine option. Additional electrified models will be brought to market in the coming years and beyond 2020, the company's next generation vehicle architecture will be structured in order to enable new models also to be offered as a full-electric vehicle.
The BMW Group announced today that the new battery-electric MINI will be a variant of the brand's core 3-door Hatch model. This fully electric car will go into production in 2019, increasing the choice of MINI powertrains to include petrol and diesel internal combustion engines, a plug-in hybrid and a battery electric vehicle. The battery electric MINI's electric drivetrain will be built at the BMW Group's e-mobility centre at Plants Dingolfing and Landshut in Bavaria before being integrated into the car at Plant Oxford, which is the main production location for the MINI 3-door Hatch.
Oliver Zipse, BMW AG Management Board member for Production said,
"BMW Group Plants Dingolfing and Landshut play a leading role within our global production network as the company's global competence centre for electric mobility. Our adaptable production system is innovative and able to react rapidly to changing customer demand. If required, we can increase production of electric drivetrain motor components quickly and efficiently, in line with market developments."
By 2025, the BMW Group expects electrified vehicles to account for between 15-25% of sales. However, factors such as regulation, incentives and charging infrastructure will play a major role in determining the scale of electrification from market to market. In order to react quickly and appropriately to customer demand, the BMW Group has developed a uniquely flexible system across its global production network. In the future, the BMW Group production system will create structures that enable our production facilities to build models with a combustion engine, plug-in hybrid or fully electric drive train at the same time.
The BMW Group currently produces electrified models at ten plants worldwide; since 2013, all the significant elements of the electric drivetrain for these vehicles come from the company's plants in Dingolfing and Landshut. Dingolfing additionally builds the plug-in hybrid versions of the BMW 5 Series and the BMW 7 Series and from 2021, it will build the BMW i NEXT. The BMW Group has invested a total of more than 100 million euros in electro-mobility at the Dingolfing site to date, with investment continuing as the BMW Group's range of electrified vehicles further expands.
Electrification of all brands and model series continues
The new, fully-electric MINI is one of a series of electrified models to be launched by the BMW and MINI brands in the coming years. In 2018, the BMW i8 Roadster will become the newest member of the BMW i family. The all-electric BMW X3 has been announced for 2020, and the BMW iNEXT is due in 2021.
Today, the BMW Group offers the widest range of electrified vehicles of any car manufacturer in the world, with nine models already on the market. These range from the full-electric BMW i3 to the company's newest electrified model, the MINI Countryman Plug-in Hybrid, which is produced by VDL Nedcar in the Netherlands. The company has committed to selling 100,000 electrified vehicles in 2017 and will have a total of 200,000 electrified vehicles on the roads by the end of the year.
The BMW Group has benefited from its early start on the road to electrification. Indeed, the company's pioneering, large scale electric vehicle trial began world-wide in 2008 with the MINI E. Learnings from this project played a crucial role in the subsequent development of the BMW i3 and BMW i8, technology pioneers which themselves informed the company's current range of plug-in hybrid vehicles.
.
Share and Enjoy